So You are most likely here as you are probably new to Apple and the Apple ecosystem. You most likely are in the process of using your Apple ID in the App Store when you encountered the error:
"This Apple ID has not yet been used in the iTunes Store"
Not to worry as this error is common for newly created Apple ID's that were newly created the first time you attempt to use it in the App Store.
I will have you up and running in no time and the problem should be fixed for you easily.
What doe this message mean?
The message is simply indicating that your Apple ID which is needed for Apple services has not been fully setup as Credit Card information is missing. Usually it needs a Credit Card associated and you Address for billing.
Not to worry though if you do not have a Credit Card this Tutorial shows you how to go about the setup process without giving a credit Card. The process takes only a minute or two.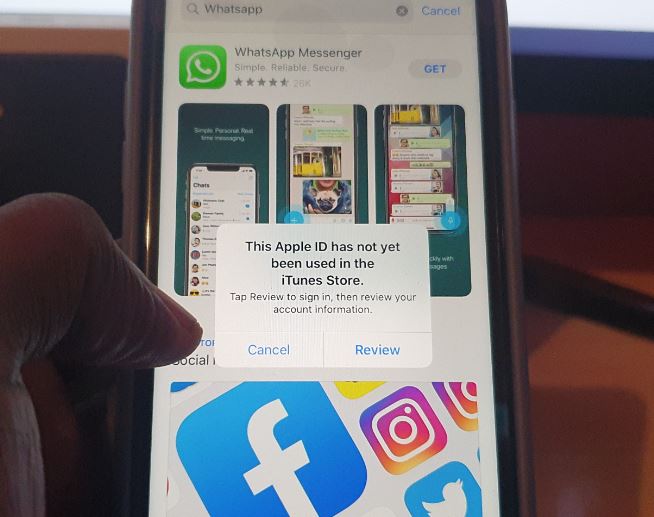 Best part you will be off to downloading your free apps. A credit card will be needed only if you intend to download Paid Apps.
Video Tutorial
Watch and see what to do in order to fix this issue on your iPhone by playing the video below.
How to Fix this Error?
To fix the error that you will see in the App store:
1.Go ahead and hit Review which will take you to a form.
2.Very Important: Where it says Credit/Credit Card go ahead and select None.
3.Fill in your Address and Information. Very Important again Any field that says optional can be left blank but for the others You must fill them in or you will not be able to continue or hit next.
4.Complete the process and agree to the terms.
That's it the setup of your Apple ID which was not complete before is now completed. You can download any free App you want, just remember that you will need to add a valid credit Card if you need to get Paid Apps.
Before you Go
You know the drill, let me know if we answered your questions below and please take the time now and share your thoughts on this and other questions you may have in the comments below.
Continue Reading we have even more Tips for you: