I was enjoying some quality programing on Netflix recently when out of nowhere I saw the: We're having trouble Playing this title right now error.
It was my first time seeing the error and decide after fixing it for myself to do a article on how you can fix it too.
After all the sooner this is fixed the sooner you can return to Netflix and chill right.
The error:
The reads something like this on a black screen with black background and white text.
We're having trouble playing this title right now. Please try again later or select a different title.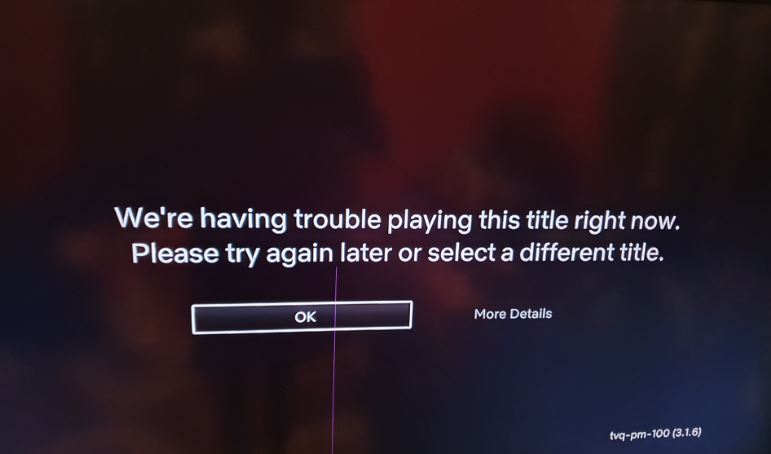 Also on screen you can see OK and more details. There is also a code seen in the bottom right of the screen.
Video Tutorial:
Watch the video below and see how it done step by step with the video guide.
How to Fix this Issue?
1.Go ahead and turn off your streaming device.
2.Next unplug your streaming device from the wall ( Your TV, FireStick,Laptop,PC etc.).
3.For good measure also reboot your router.
4.Power everything back up again and you should see that everything is streaming as normal once more.
Additional Tips:
If for some strange reason the above did not work then go ahead and try the following.
1.Reinstall Netflix app on the device you are using.
2.Clear the cache of Netflix on the device you are using.
Before you Go
Please do me a solid and share this post. Also comment below and check out even more of our content here on the website.