In this one I will show you how you can deal with Netflix Not loading,Starting or in a Bootloop. In my case I encountered this on: The Netflix app on my FireStick from Amazon.
This applies however to any Netflix you may have which may be on a TV or some other device.
I also notice in my case that a short message flash on screen of Netflix that was almost impossible to catch or read. I recorded the screen and slowed things down to see that it said:
Unable to connect to Netflix. Please try again or visit: www.netflix.com/help. With the options to try again, more details or exit.
You may not see the above error though but its the same issue.
The Problem:
The issue here results in Netflix not loading. The Netflix logo will show as if its loading but once the animation plays as normal it will not fully load and the animation will play over and over again.
In some case a error will flash but you will be unable to read it.
Video Tutorial:
Watch the video to see what to do to fix this problem.
How to Fix this Issue of Netflix not loading?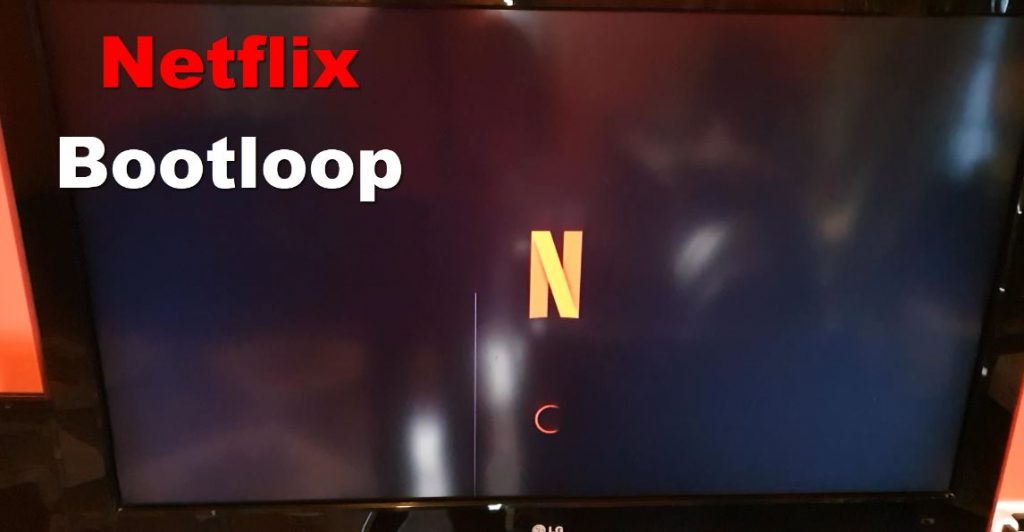 1.Go ahead and exit the Netflix App.
2.Next go ahead and clear the Netflix App cache. On various devices this will be different. On the Amazon Fire stick go ahead and:
Go to settings, Applications,Manage installed applications, search for Netflix and clear Cache.
3.Launch Netflix again and the problem should be fixed. If not go back to the area as above where you cleared cache in step 2 and: clear data.
You will have to log back into the app when finished and that should work.
4.You could also uninstall and reinstall the Netflix app.
5.Also be sure to try rebooting your device.
Remember for any device the tips above will work you only need to find the settings related to the Netflix app.
Before you Go
Before you go please take the time to share this post, comment below and check out more posts on the website.
Continue Reading we have even more Tips for you: