Its pretty common for updates to be available for Apps on your iPhone and the Apps themselves will not be updated right away.
This post will demonstrate How to Update Apps on iOS 13 for any iPhone including iPhone 11 and much more. You will be able with this method to easily update your Apps as soon as there is a update present.
Devices this Applies to?
This guide applies to any iPhone that's on iOS 13 and even similar Apple OS. This includes devices such as iPhone 11, iPhone X, iPhone 8, iPhone 7, iPhone 6 and more.
Video Tutorial:
Watch the Video tutorial and see what to do in order to do this on your iPhone.
How to Update Apps on iPhone?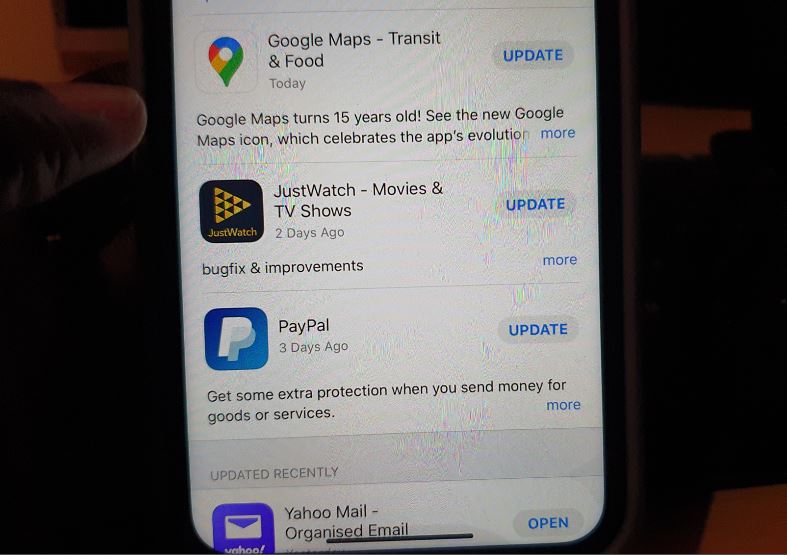 Manual Update
1.To manually update any App go to the App store and make sure you are on the today tab.
2.Now click on your profile picture upper right of the screen.
3.Scroll down to the section marked: Upcoming Automatic Updates and look for any App listed with update beside it and update.
OR
Alternatively you can search for any app and click on update beside the app and have it update.
Update Settings
1.Go to settings.
2.Now select iTunes & App Store.
3.Under Automatic Downloads turn on App updates if its not on and you can additionally turn on the other two options.
One more thing
Go ahead and share this article with a friend and please comment below as well. Please we have plenty of other content and articles so do check those out.
Continue Reading we have even more Tips for you: