Imagine hitting download on a App in the App store or trying to update your latest Apps as you often do to see: the download stall in the App store. When you go to the App itself you see Waiting…. and the process stalls virtually forever.
I had this happen recently and now I have put together the solution in this iPhone Apps Waiting not Downloading fix.
If you too are in a similar situation then this article should help you out more or less.
Devices this Problem Affects:
The problem in question here affects iPhone's and by extension iOS devices beyond the smartphone. Expect this problem to persist unless you do something directly to fix it as shown here.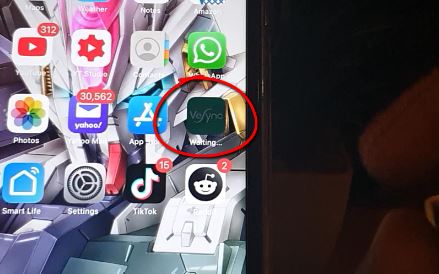 The error can also happen with any existing App on your device.
How to Fix the Waiting iPhone App waiting to download problem?
As with all problems do bear in mind that every situation is unique and there is no one solution to fit all existing cases.
One of the following should work so work your way through the solutions.
1.Power Cycle your Internet: Go ahead and turn the WiFi on and off on your phone and see if that solve the problem. If not do a reboot of your modem that controls your WiFi. The Same would also apply to mobile data.
2.Reboot your Smartphone: Your phone might simply need to be rebooted so hold down power and volume down for your iPhone and slide to power off.
In my case this is what solved the problem for me in this particular instance.
3.Switch Internet Connections: If you are one WiFi switch to another or try using mobile data the issue may be the internet connection you are on.
4.Update your Phone: Go to settings, general,and do a software update. Doing this will make sure you have the latest bug fixes. It may also help solve the problem.
5.Reset Network settings: Sometimes the issue is network based so go to settings, General and Reset network settings. Follow the onscreen directions to reset network settings.
Don't worry you will not loose any data. At most you may need to reconnect to your WiFi.
Video Guide
If video is more your thing I have made this Video that walks you through the process. You may also want to read the guide above as it may have extra tips the video does not have.
One more small thing
To close off I would really appreciate it if you could support the website by sharing this article. Also you can check out more content or give your feedback below.
Continue Reading we have even more Tips for you: