Here is something you don't see that often and that is the iPhone Flash is Disabled error that you may run into sooner or later.
When this appears you will notice that you wont be able to use flash and there will be a triangle with a exclamation at the top of the camera.
There will also be a message that reads: Flash is Disabled The iPhone battery is low and needs to be charged before you can use the flash.
Now this becomes a issue when you battery is charged and not low but still yet the error persists.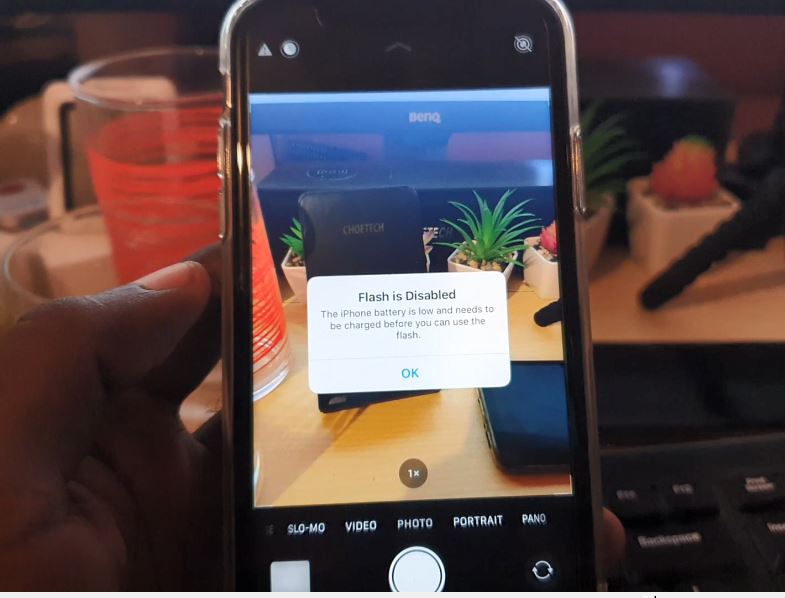 How to Fix this problem?
If the flash is disabled then you may want to
1.Go ahead and charge your phone if its not charged as this goes without saying. Fifty percent charge or more should be good.
2.Now this is the Key part that fixed it for me. Go ahead and restart your phone and after you reboot your issue should be fixed.
In some cases if the above did not work there is a slight chance that the Cameras flash may be demanded and in need or repair or replacement. In this case you would most likely have to take it to a technician.
Video Tutorial:
See my video tutorial below and find out what to do step by step below.
Before you Go
You already know what to do don't you. Yes go ahead and share this as well as take some time to comment below and I will be waiting in the comments to respond to you so do the right thing.
Continue Reading we have even more Tips for you: