So you got a brand new Samsung Tab A and you want to know how much battery percentage you have remaining. You look to the battery only to see a pictorial representation.
This helps but you need to know how much battery you have remaining as a percentage or How to set Battery Percentage on Samsung Tab A. My guide will show you how you can do that easily as possible.
What device will this Apply to?
This will apply to the Samsung Tab A or any other tablet that on Android 10. So if you have any other Samsung Tablet the guide will work in adding the battery percentage to your device.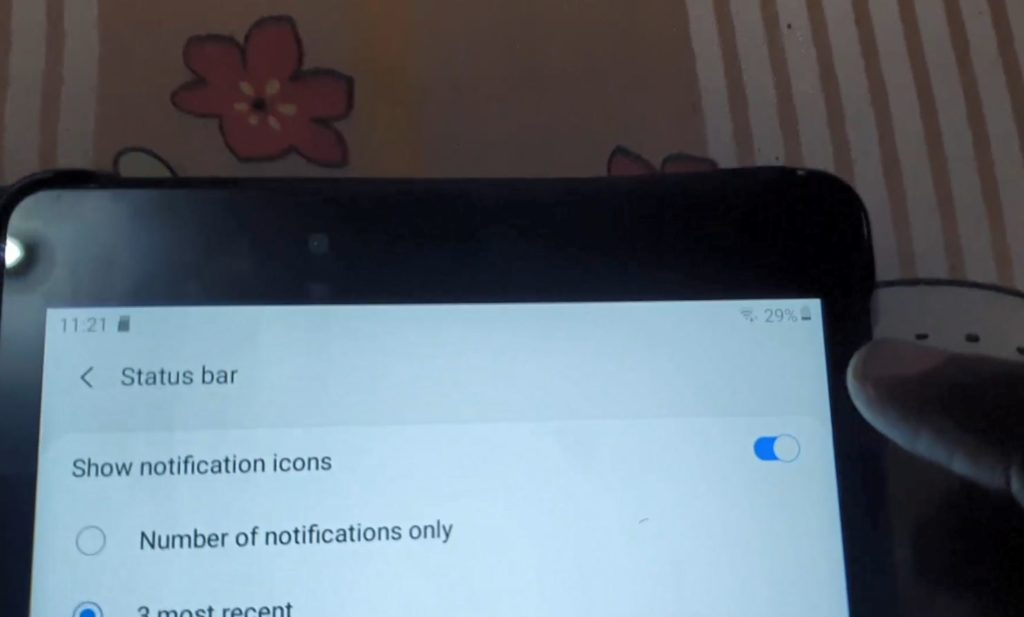 Video Tutorial:
Check out my video tutorial that shows you how to do everything as written here in this article.
How to Add Battery Percentage to your Tablet?
In order to add the battery percentage to your tablet
1.Go to settings.
2.Next go to Notifications.
3.Now scroll down and Status bar.
4.Toggle on : Show battery Percentage.
That's it you now have a percentage beside the battery icon easily.
Before you Go
Please share this guide with some friends and do remember you can ask any question you like in the comments below. Be sure also to see my other articles on similar problems.