If you just got your new Mac or MacBook Air and you are customising it and the way it operates. There is one feature that's disabled by default that you will want to try out.
This feature is called Tap to click and it allows you to tap the touch pad to click ,versus clicking the exact portion of the touch pad that's meant for clicking.
This can be really cool and something you definitely want to enable right off the bat.
How to Enable this feature?
The way to enable this feature is to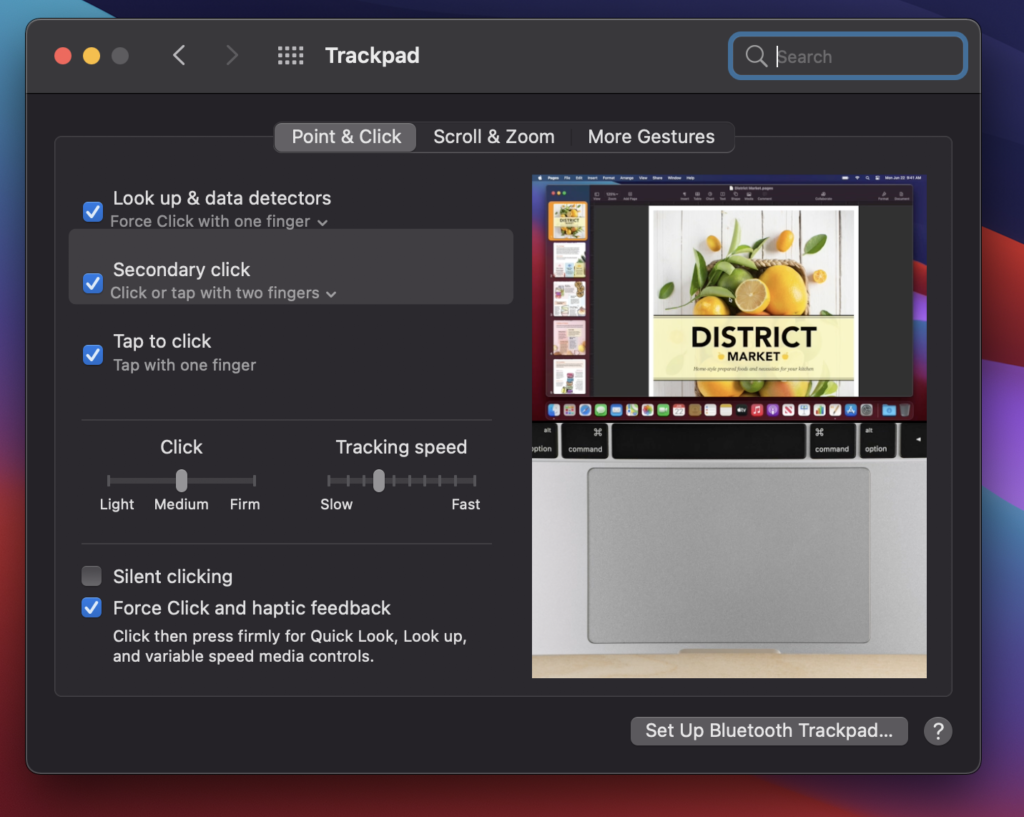 1.Click on the Apple logo in the upper left of the screen.
2.Next select system preferences (You can get to the same setting by clicking the gear icon at the bottom of the screen on the dock)
3.Next click Trackpad.
4.Now place a check mark beside :Tap to click.
5.Go ahead and test it out, try closing a window by taping the TouchPad to close or try selecting something else.
So that's about it guys please let me know what you think about this guide. I do hope it was useful to you as it was to me and knowing about this feature.
Do check out some more articles and share your feedback in the comment section below.
Continue Reading we have even more Tips for you: