Is your Laptop causing your eyes to hurt at night again and preventing you from sleeping. Well there is something you can do as you can turn on the Blue light filter. The Blue Light filter is referred to as Night Light in Windows 11 and is definitely a feature you want to be acquainted with in your device.
Join me as I take you through the process of enabling this feature on your Laptop. If you have any questions please ask them below as I would be glad to answer.
What is Night Light?
Night light is a mode in Windows 11 that blocks all the Blue light from being emitted from your display when turned on. Blue light is known to affect sleep and can irritate your eyes especially at night this affects sleep.
Video Guide
My video shows you how to turn on this mode with step by step directions.
How to Turn on Night Light Windows 11?
In order to turn on night light do the following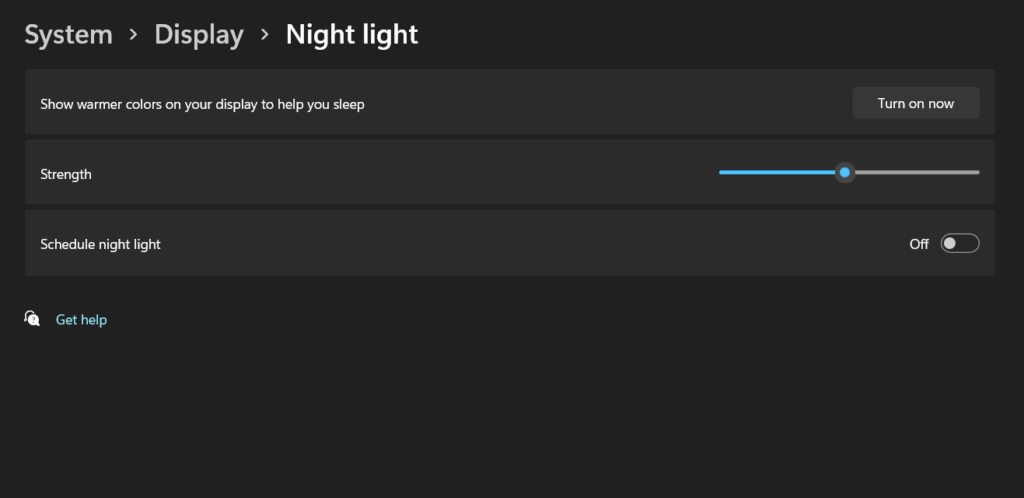 1.Go ahead and click start.
2.Go to next to settings.
3.System and then Display.
4.Toggle Night Light on and off as desired.
5.Click the Arrow beside the toggle to customize the setting. You can adjust the strength or intensity and schedule the feature to come on when you want at a specific time of day.
One more thing Before You Go
Please I do hope this one was useful to you to you. If you have any feedback please share in the comment section and as always thank you for checking out the article.
Continue Reading we have even more Tips for you: