My guide will show you How to Update Samsung Laptop Drivers. The Samsung Laptop has a bunch of drivers that is essential that you keep them up to date to have your device running at its best performance.
So its essential that you find and download the latest and best drivers for various parts of your Laptop such as sound, display,chipset and so on. My guide will walk you through what you will need to do do in order to update these essential drivers on your Laptop.
What Devices is this for?
While all Laptops have drivers that needs to be updated this guide is specifically for Samsung based Laptops. These Laptops include the Galaxy Book Pro and other similar devices from Samsung.
How to Update your Drivers?
You will need a active Internet connection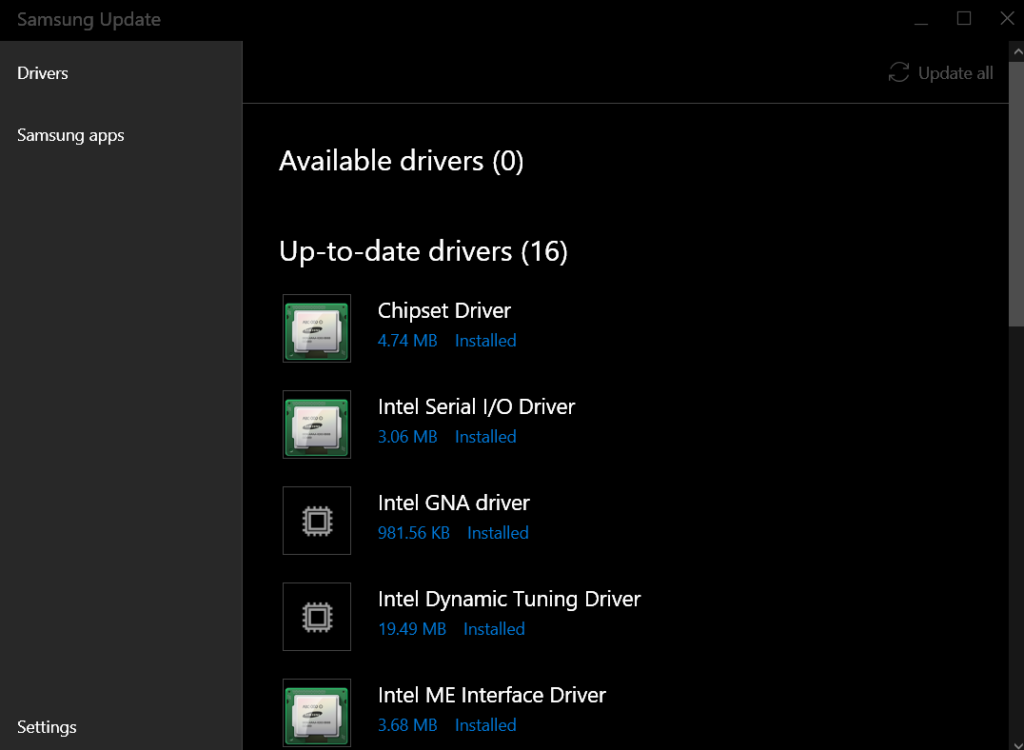 1.Go to start button.
2.In your Pinned Apps or search for Samsung Update.
3.You can allow it to check for updates and update anything that's outdated or update all Drivers that are available.
You will also find that there are Apps from Samsung as well that this updater can update for your device.
Video Guide:
My video guide will show you how its done below.
Before You Go
Please do me a solid and share this guide, I would also love if you could check out some more articles. Thanks for stopping bye.