Your Windows 11 Laptop or other Windows 11 computer can easily be used as a WiFi Hotspot. I will show you How to do just that in a bit. The process is easy and you can have any WiFi enabled device connect to your Internet through your Laptop.
You can have to 8 device connected at any one time and you can easily monitor and manage these device. Everything you need is already on your Windows 11 Laptop.
How do I use this?
If you have Internet on your Laptop you can share your Internet connection and have your other friend connect through your Laptop with ease. This may be preferred depending on your situation.
Video Guide:
See my video guide below and tell me what you think.
How to Create a WiFi Hotspot on Windows 11?
So in order to create a WiFi Hotspot on Windows 11 do this: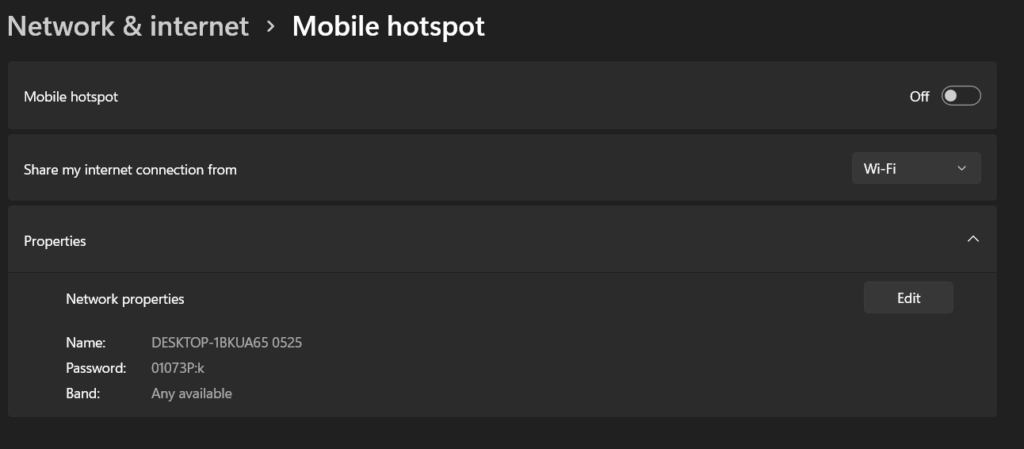 1.Click Start and go to settings.
2.Click on Network and Internet.
3.Toggle Mobile Hotspot on. To customize click the arrow beside the toggle. You can see the password and the name of the connection on this screen.
4.Click Edit to change the Name of the Connection to what you want and the password. You can also choose to leave it as is.
Before you Go
Please let me know what you think of my Guide and if it was useful. Please share this one and check out even more of my content. Thank you for stopping bye.
Continue Reading we have even more Tips for you: