My guide today will show you how to set Dark Mode on Windows 11. The process may not be so apparent but once you know how you know. Dark mode is also easier on the eyes and may be your preferred mode to the light mode and you want it set to that mode always.
If you are on Windows 11 and want to know how to set Dark or Light Mode on this guide will show you how.
What is Dark Mode?
Dark Mode is a mode where the Background is made black or Dark and menus and task bars are given a darker color which is easier on the eyes than the traditional white background and brighter colors for the task bars and menus.
Video Guide
Watch my video guide now and see how its all done.
How to Set Dark Mode Windows 11?
In order to set Dark Mode do the following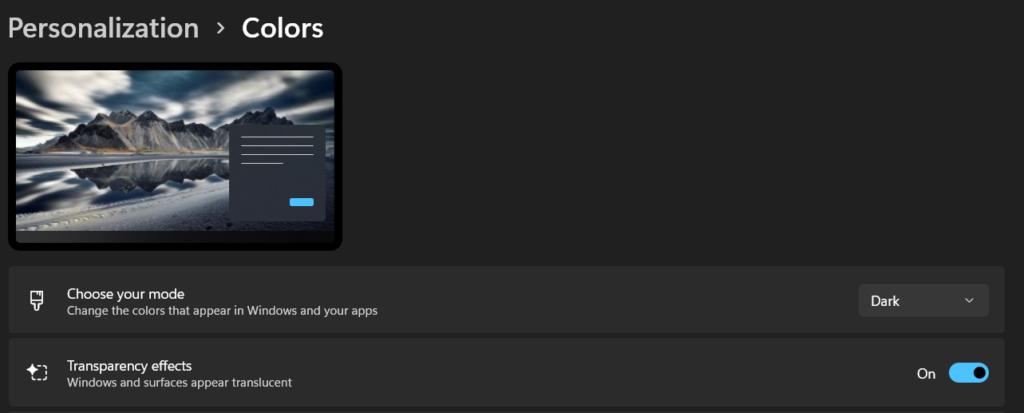 1.Go ahead and click on start.
2.Next go to settings and then personalization.
3.Now click on Colors.
4.Where it says choose your Mode you can choose Dark or Light which is what you are looking for. Dark indicates Dark Mode. You can also do a custom option and mix and match.
Before you Go
Please share my guide with a friend and if you have anything to input please do so in the comments. Thanks again for stopping bye and checking out the article.
Continue Reading we have even more Tips for you: