So you want to learn how to Change Language and Region Windows 11? Well you have come to the rite place. After all having the correct Language and region set is the first major step to having a great experience on Windows 11.
I am sure you decided to change or check this setting as something has gone amiss in your Windows experience and can be tied back to the Language that's selected or the region. Please go ahead and follow the directions.
How to change the Language Windows 11?
So in order to change the Language and Region go ahead and do the following
1.Go to the start button/Windows logo.
2.Go to settings.
3.Select Time and Language.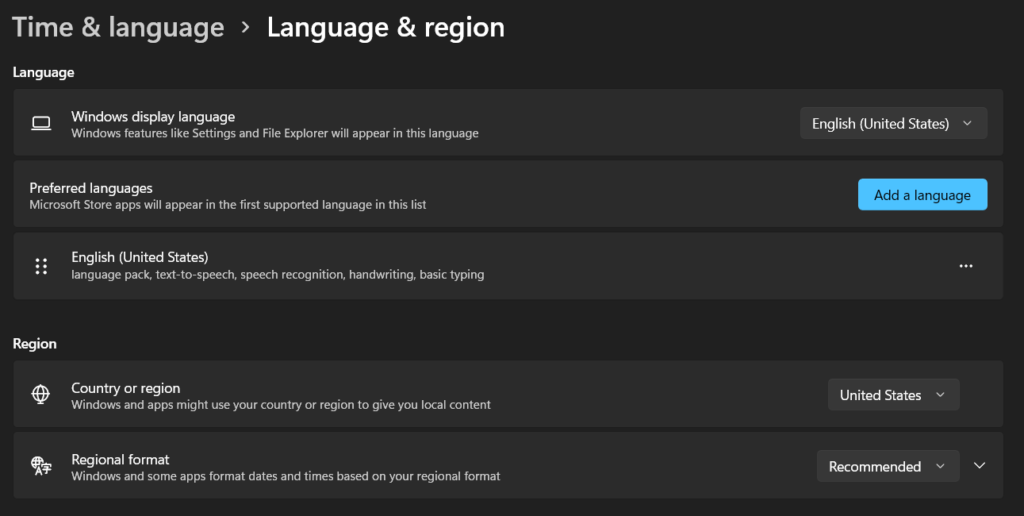 4.Finally select: Language & Region. You can from here select your Language and your country or region.
Video Tutorial:
See below my video guide that walks you through what to do step by step.
Before you Go
Please take the time now and share this guide that will walk you through everything you need to know on changing your Region and Language on Windows 12. I hope you enjoyed the guide and please share.
Continue Reading we have even more Tips for you: