I recently got a device that would give the following error each time we tried to load the Google Play Store: Error retrieving information from server [rh-01]. For most users this is a weird error that you don't see that often and as such lets look today at how to fix this problem as when said error happens you are unable to download any Apps from the play store as it simply wont load at all.
How to fix Error retrieving information from server [rh-01]
Now before we begin please note that you should try everything suggested below in the order given and bear in mind that some methods will work for some people but for others you may have to try the second method before you get the desired result: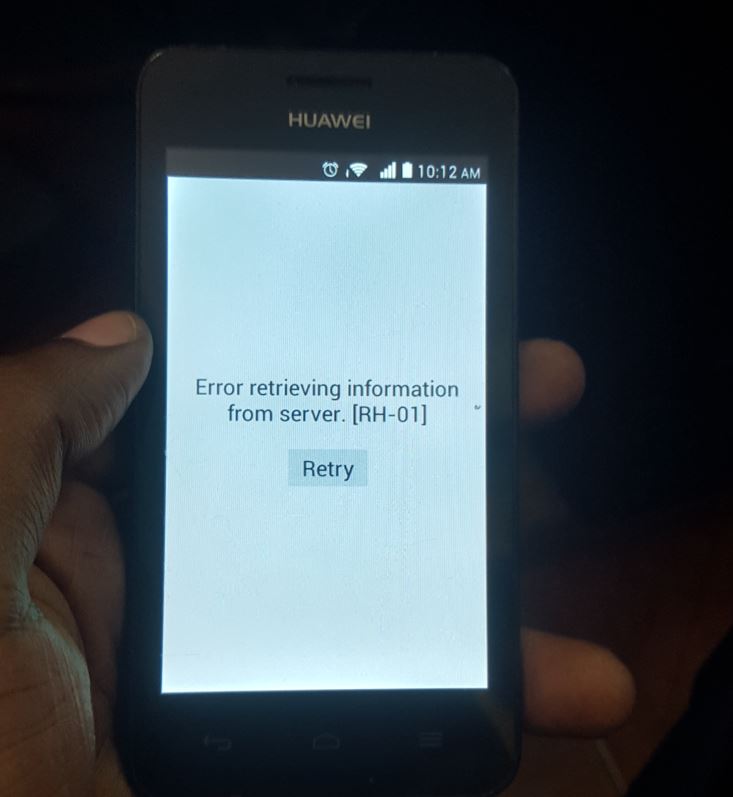 Method 1:
1. Go to settings and then applications.
2. Application Manger and move over to the ALL tab.
3. Now look for Google Play store.
4. Next clear data and exit the current screen and open once again and this time select clear cache.
5. Next go back to settings and go to accounts and under your Google accounts remove the current Google account or accounts that you may have.
Finally go ahead and launch Google Play store and when asked to log in do so and you should this time be able to browse without the dreaded Error retrieving information from server [rh-01] as you are normally seeing. If you still have the issue try the second step:
Method 2:
Method 2 is a bit more severe and involves you backing up your data and doing a hard reset of your device.
I hope the above was useful and helped in solving the error that you were having, Android from time to time will develop these errors especially if you have been using your phone for a long while so don't be afraid to try any of the methods above. As always leave a comment below or consider subscribing to the blog we would love to have you as part of the family.