If you are an Amazon UK associate and live internationally you may consider to use Payoneer to collect Amazon UK Associates funds for convenience. This is all good and well until you do your research and find that you are told that it's not possible to use Payoneer to collect these founds and you have to request a check. Well I am here today to share a solution that will have you use your Payoneer card to collect your Amazon UK associate payments.
My situation
I first encountered the issue as I normally use the normal US Amazon associates program and found that I had no issues collecting my founds with the US Payoneer details. Later on I gave the UK Amazon associates program a try and when I tried to get my first payout by check that came in the mail it got lost and a little while after reaching payout gain I decided not to risk another payment being lost and so I decided to give Payoneer a try as it would eliminate the chances of me loosing another UK payment.
To my surprise I was told as I am sure you were too that you can't use your Payoneer card even if it's the UK version of Payoneer unless you are an Amazon seller to collect funds. Well today I am going to show you a simple workaround that worked and that you can use if you want to use your Payoneer card to collect your Amazon UK associates earnings.
How to collect your Amazon UK Associates earnings using Payoneer?
The first thing you will need to do is to is get a Payoneer account, if you already have one then the key is to go to Payoneer contact page and send them a message, I recommend message as their live chat takes forever or always says its busy. You can leave a message and you will get a reply in 2-3 days or so.
Now if you take a look at Amazon UK associates-Pay me by direct deposit settings they want the following info: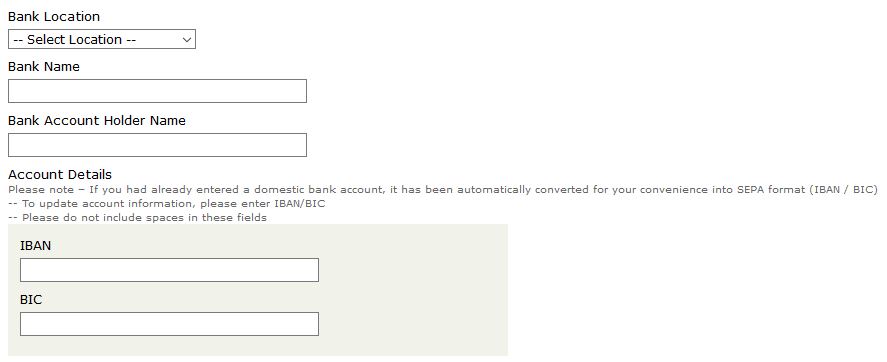 The key being the IBAN and BIC number, so what you want to do when contacting Payoneer is to request that they:
Please activate the EU Payment service to receive payments from a EU company on your account.
I am interested in the prepaid card account. Here are my details should you need it:
• Street Address (limit to 60 characters):_________________
• City/State: ________________
• Country: ____________
• Zip Code:____________
• Phone Number: _____________
Please note that you should fill out the information above and include it in your message if you don't they will request it and it will take another few days to wait until they get the info and then activate the feature it your account.They will also send you a Payoneer branded EU master card.
Why the EU Payment service for Amazon UK?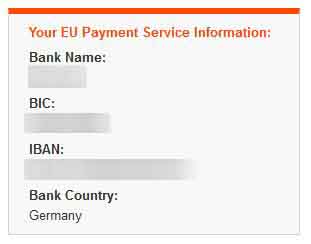 Also note that I requested the EU payment service and not the UK, the reason being that the UK payment service for Payoneer does not have the required IBAN and BIC, you could try a converter online to convert the information that Payoneer gives you for UK account which is a sort code and account number along with the bank name but the chances of messing things up are really high.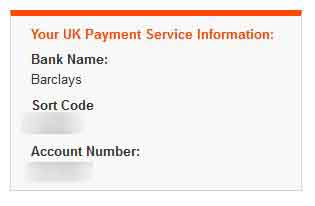 The EU account actually gives you a set IBAN and BIC number and the other information you need. Best of all when the money from Amazon UK  associates is transferred to your EU account it will be easily converted from Pounds to Euros which is no big deal and you will have access to your funds.
Proof that this actually Works:
To add credibility to this article I have include two (2) snap shots from my account from my phone showing payment proof that the transaction actually went through. I have also used the EU card all over with no issues at all. Payments from Amazon UK to my EU Payoneer works just fine.  Notice on the second pic (Proof #2) above the Load details identifies: Amazon.lux.UK as the loader.
I hope the above tutorial was able to help you in collect your founds from Amazon UK associates program in a more convenient way that is traditionally possible and will save you allot of valuable time and money. As always ask any question below in the comments or consider subscribing to the blog.