You are most likely here as you wish to make some money through the Google Adsense program and you need to be pointed in the right direction with some Adsense tips that can dramatically help in improving your earnings and help you in collecting an Adsense check every month or so, then you have stumbled up on the right article my friend.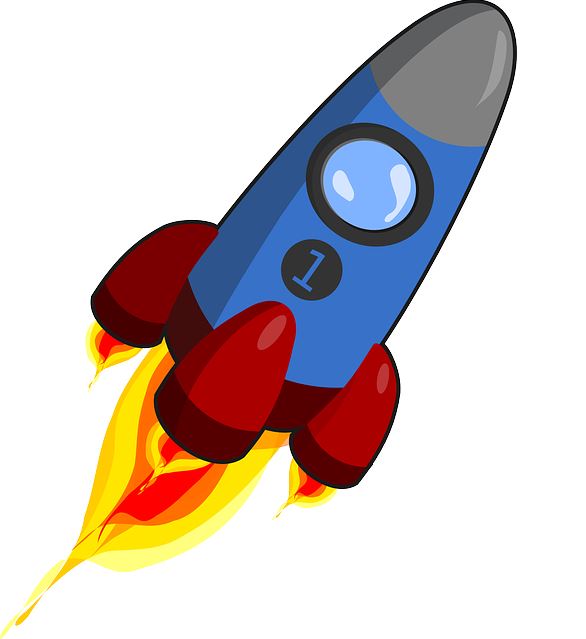 What is Adsense?
If you do not know by now Adsense is a pay per click advertising program that is run by Google that provides advertisers with a platform to get their products and services out to the consumers by providing advertising opportunities online that is utilised by bloggers and webmasters to monetize their content. These webmasters are paid on a per impression or per click basis when the traffic that comes to their website views these ads. 
We are usually compensated when we sign up to the program and are able to generate clicks and impressions on the advertisements that are displayed on our web property and are able to amass enough funds in our accounts at the end of the month to get paid.
In most cases this may sound like a simple concept but many wood be online marketers find that the concept is easy to learn but very hard to master, but after all that's why you are here right?
Best Adsense Tips
The Adsense tips that I am about to provide you with are aimed at helping you make some money or make more money by optimizing your Adsense ads so as to generate more revenue which is a win win on your part and that of the advertisers, best of all your visitors will find exactly what they want and everyone will be happy.
So let's get started:
Tip #1: Use the Correct Ad sizes
You probably have heard this one before and even Adsense recommends that you use the: 336×280 large rectangle, the 300×250 medium rectangle, the 728×90 leaderboard, and the 160×600 wide skyscraper ads sizes. But things are changing and websites are no longer static pages that all conform to the same basic HTML template. Websites are now dynamic and a rule of thumb is that advertisers are now aiming for the larger Ad units.So make sure that in your arsenal that you have some large ad units lined up as they are receiving even more attention from advertisers.
What happens when you choose a recommended or popular ad size as above is that you will always find ads for that unit to be displayed as advertisers will always produce units in that size due to the fact that those are known to perform well. Also with  larger Ad units that you can put into the mix to match the changing online advertising standards increases the chances to be seen and all advertisers want that, especially now a days that users are used to Ads and tend to suffer from Ad blindness where they totally ignore your Ads.
So to actually meet the demands of an evolving market I recommend that use these larger Ad units that will be hard to miss:
1. 300 x 600 Large Skyscraper or The Half page
2. 970 x 90 Large Leaderboard (For new wide format websites)
3. 320 x 50 For mobile optimized websites
There are other units as well but the best thing to do is to experiment and find larger units that work well with your website layout without being over powering.
Tip #2:Correct  Placement
You may have the best performing Ad units but they are virtually useless if they never get seen by your visitors. A key rule here is to place your ad units above the fold or any portion of the website that loads into view first without the user having to scroll to see additional content.
For this I recommend that you place only one prominent ad unit above the fold, so as not to make your website look messy and cluttered and best of all you will be less likely to be penalized by Google for placing more emphasis on Ads vs user experience.
Remember that no one rule works universally for all websites but there are some placement principles that tends to stand true based on human behavior and the way we are wired. As a guide (notice I said guide) I have highlighted some prominent spots that key high performing ad units work well in, please note that in most cases I would recommend that you experiment to find what works best for your website so feel free to switch Ad units around:
A classic example of a switch that you could make would be to switch the 728 x 90 ad unit in the body of the article that is place usually after the title with a nice 300 x 250 unit and justify it as you wish by right or left aligning it depending on what works for you.
And as always please keep in mind Adsense policies as to the fact that you can only place three (3) ad units per page, so choose wisely.
Tip #3: Blend your Ads
Its recommended that you blend your ads, but here is the tricky part: You do not want to so perfectly blend them that they are not noticeable but yet you don't want them to seem out of place. I have found that the best solution to this is to aim for the best possible placement, the perfect size for that placement and to select the perfect color and match it to existing colors on my website.
I know what you are thinking right about now-Really that's annoying I can never get the Shade of the color that I am trying to match correct. Well guess what I have a fool-proof method to match any color of any website perfectly and you will find the exact color match and this can be applied to the colors of your Ads, to learn how click here.
Tips for Blending Your Ads
1. Remove the border of the ads: do this by matching the border color with the background.
2. Make the Ad links or title the natural color of  website links.You can experiment and switch this up as it may be the opposite that works for you.
3. Match the background of the Ad to the background color of the website or page that the ad is displayed on.
4. URL color: Again experiment but most people stick to a shade of grey or go for Black.
Tip #4: The best color for clicks
Is there such a thing as a best color that promotes clicks? Well if your answer is a resounding NO, then you may want to think twice on that one. In reality the color of objects that we see trigger subconscious reactions that whether you want to admit it or not causes reactions or action that you don't even think about. Much like yawing of a person next to you triggers the same effect in you an observer.
So whats the magic color? Well if there was one it would be: Blue , well according to Google it is a purplish shade of blue. You can see it in the search results, I hope you did not think that they chose a random color, even the exact shade of blue was precisely fine tuned to establish which shade generated the most clicks.
It's also noted that while this may work for some this color will not necessarily work in your situation. But in case this color is what you desire I have sampled the Google color code and it is:#1A0DAB
Other Great Colors that promote clicks include:
Green 
Red
Tip #5:Create custom targetable channels for Ads
Most people do not realize that by not creating custom targetable channels for their Ads they are basically leaving money on the table within their adsense dashboard. When you create a channel and then make it targetable this increases the bidding and overall potential cost per click of each Ad.This translates to maximum earning potential for you the webmaster.
To create a channel for your existing Ad units:
1. Log into your Adsense dashboard
2. Select My Ads and then from the left menu select custom channels.
3. Click New custom channel and name it, also add the desired Ad unit from the list.
4. Check the box that says Targeting so advertisers are able to see the custom channel thus making it available for targeted ad placement.
5. Be sure to place a Good description or title so that you and advertisers can easily identify the ad and its location and save.
That's it your ads are now targetable and your potential revenue will increase.
Tip #6: Keyword Research
Once you have decided on a good article one of the most important things that you should do is keyword research, now many experts will recommend that you pay for a keyword tool, but in reality that is not necessary as there are plenty of free tools available that are enough to get you on the right track.
Note that while its recommended that you do keyword research based on your articles focus to find the best possible keywords to use, that have a good Cost per click of at least $1 it is recommended that you do not spam or over inflate your article with those keywords as you will be penalized by Google if you do so.
Just using a keyword a few times and writing naturally is enough to get you to your goal and attract the correct Ads to your article that have a good Cost Per Click (CPC). To do your keyword research you can check out Google own Adwords tool that is all you will need to get you going. The trick with keyword research is simply to know your way around the AdWords tool.
Tip #7:link units
Most people do not realize that other than regular Ad units-links units can be placed along with  common Ad units and in most cases they can fit in very limited space and they can generate as much if not even better revenue than regular ad units.
To create a link unit simply do the same as regular units but select link units instead and they are also targetable, you are allowed to place up to three (3) of these units max with your regular ad units. Links units looks just like hyper links and can be formatted using the recommendations as above to blend them in with your website.
Tip #8:Google Custom Search
Google Custom search is a great way to actually squeeze extra cash out of your website by allowing users to search your content and in so doing they can find what they want on your website or from Google advertisers as ads are placed along with the results and this revenue generated by custom search on your website  is another way that you can earn additional adsense revenue.
To learn how to actually configure, setup and earn from a custom search engine that can be integrated into your website click here.
Tip #9:Traffic & Source of traffic
All the information I just presented to you will ultimately be limited by the level of traffic that your website receives and the quality of it.  AS you may know that traffic can make or break a website and the more of it that you have the greater your chances to earn by converting visitors into customers.
So as Bloggers and web administrators we are constantly in pursuit of traffic and lots of it, For more tips on how to increase your website traffic click here.
And finally the source of your traffic is also important as the cost per click of ads can either increase or decrease based on the region that your traffic is coming from, for example the best countries that usually provide maximum CPC or higher rates includes:
1. United sates of America
2. Australia
3. United Kingdom
and so on.
So it makes sense to target extra traffic in these areas by creating articles targeted to those audiences example: you could create an article of "Top trending tablets" or "Top trending Tablets in the UK". See the difference? one is general and the other is specifically targeted to UK or United Kingdom citizens.  You can also join social network circles or groups with people from those regions to promote your articles.
Tip #10:Create fresh content Regularly
Last but not least it's recommended that you create fresh content and update your Blog or website regularly with fresh, unique and useful content. This should be done everyday if possible, unless your are an establish Blogger and in that case the groundwork is done and once per week will suffice. There is always need for good content and the traffic and income will always go to those who are willing to meet said demand head on.
This concludes our article and I hope that you have found Adsense tips here  that will help in skyrocketing your earnings to the next level and place you among the blogging greats out there.