I am sure that you thought that it was not even possible to install WhatsApp for PC, but guess what you can install WhatsApp easily on your computer and have it working just like on your Android Smartphone, with notifications to your desktop as you talk to your friends on the very popular messenger app.
Benefits of having WhatsApp messenger on PC
1.You are able to get WhatsApp notifications straight to your desktop.
2. Convenience of having this very popular App without an Android phone
3. Allows installation for every and anyone.
4. Contacts from your Phone are automatically loaded.
5. Every feature works just like on Android.
6. No one can tell your are on PC.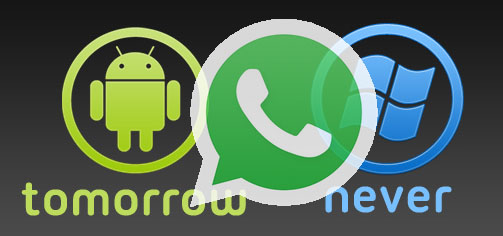 How to install WhatsApp messenger for PC
To get WhatsApp on PC you will first need to install this application as shown here in this tutorial on your PC and then come back to this article. Remember this will run on all versions of Windows including Windows XP, Vista, Windows 7, Windows 8 and above.
 Things you will need
An active internet Connection
Your windows  PC
The Program from the link above installed.
An active mobile phone number to receive verification text or call.
WhatsApp for PC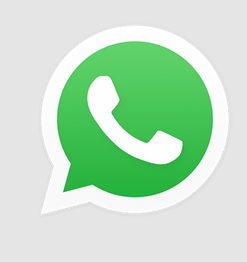 If you are familiar with the WhatsApp messenger or any others Apps like it you can actually install it and have WhatsApp for PC or have it run on windows, all you need to do is install the program as instructed in the installation section above.Then in the main screen of the windows program Bluestocks use the search button or look under featured App to install WhatsApp messenger.
After finding WhatsApp in the PlayStore and installing it, launch the App, you will be asked to verify by phone number, the fun thing is that even if you don't have an Android phone you can use any mobile phone number to verify, they will send a text or call you, have them call and the automated system will provide the access key. You will then be able to browse your contacts and talk to friends on WhatsApp from your computer, that's it you now have WhatsApp on PC.
The Reverify Error or Issue
A word of warning, if you have WatsApp already on your mobile phone and you are also adding it to your Windows PC as directed here, whenever you try to connect to your WhatsApp once again on your Android phone it will ask you to reverify as WhatsApp can only be installed on one device per phone number :

So you have two choice when faced with the above error: keep reverify your number when you switch devices which is annoying or  keep WhatsApp on one device or Just simply get a number from a phone that WhatsApp cannot or will not be installed on and use it for verification. Also the error will appear on whatever device you last did not verify the App for.
Don't Have a phone Number or Would Like to Find an alternative to the Phone Verification?
If you don't have a phone or would like to skip the Phone verification step, you may be able to do it using this article that shows you how to send text and make calls for free by clicking here. Do not worry if you don't have Android as the program that you are using to run WhatsApp can install any additional Android Apps you wish.
How to stop messages from being shown on the desktop?
The WhatsApp notifications that are shown on the desktop are very cool but at times they can be annoying if you don't want to see those notifications on your windows desktop simply wait until a notification appear and click on the setting icon on the message, you should now be in the notification area, another way to get there is to click on the arrow pointing up in the system tray beside the time and select customize, from here find the icon of the program and set it to hide icon and notifications, your messages will not be shown now on the desktop when you receive an alert.
How well does this App work for PC?
WhatsApp for PC functions flawlessly, you can browse for files to send from your desktop or take pictures using your webcam and its easy to install and get started.
Now you now have everything you could ever need to run WhatsApp messenger on your PC, if you enjoyed this article and found it interesting remember to share on social media and leave a comment your feedback is really important to us. While you are at it you can also subscribe for great tutorials in the future sent right to your inbox.