Can you feel it? the holiday is in full swing and 2014 black Friday deals are popping up like crazy it's truly a great time to shop especially online, if you have already missed some of our early deals or the leaked gaming console deals then do not worry as those were nothing compared to this weeks crazy deals that are seeing price cuts as huge as 50% on items that once sold for twice as much.
It's not even Friday the 28 of November 2014 as yet and stores like Amazon are posting great deals already and to compound things leaked Amazon black Friday Ads and deals just keep popping up out of the wood work in all major categories that you can think of from computers, Holiday Toys, clothing, games and you name it its there.
So in the interest of the holiday season I have created this article to point you to the most insane deals around including this years top Amazon holiday deals and last years favorites that may make a reappearance. So bookmark this page as we will be updating regularly as soon as we find super deals for you.
Best Amazon Black Friday Deals of 2014
So without any further delay check them out: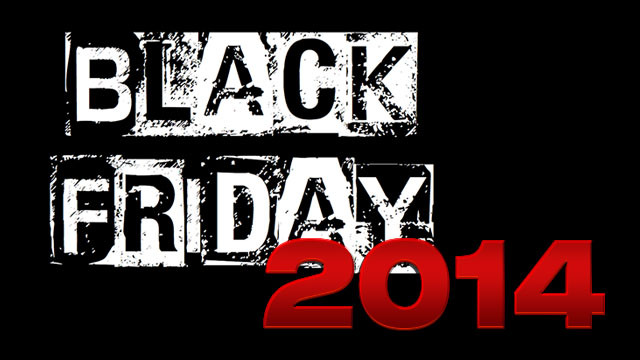 1.Microsoft Surface Pro Tablet
Can you believe this was retailing for $999.99 and now look at the price its only $499.99 for Black Friday the above listing should show the updated price.
2. Dell XPS 12-5328CRBFB 12.5-Inch Convertible 2 in 1 Touchscreen Ultrabook
This Ultrabook was also a draw dropping price of $999.99 and now check out the price above which has been greatly cut.
 3. LG Electronics 42LB5600 42-Inch LED TV

Price Disclaimer
You really need to check out the cost of this LG LED TV that's now on special for this Black Friday, the prices are too attractive to pass up and the size makes it a great holiday special.
Best Amazon Black Friday Deals of 2013
These are last years show stoppers they should be even greater deals this year and who kows you might get a second chance to get them at great prices:
Television sets:
1. VIZIO E600i-B3 60-Inch 1080p LED Smart TV

Price Disclaimer
Some of the greatest deals of Black Friday are always in the category of Electronics, especially that of Television sets so it no surprise that this Vizio TV was one of the best of last years deals.
2. Seiki SE50FE02 50-Inch 1080p 60Hz LED TV
The prices on these TV sets are amazing and promise to get better as the holiday continues, who knows how low they will go.
3. Samsung UN65EH6000 65-Inch 1080p 120Hz LED HDTV
Samsung makes some of the coolest and most reliable Television sets, so its great when Samsung cuts the prices for the holiday deals.
Cameras, Phones and other Electronics:
1. Nikon D3200 24.2 MP CMOS Digital SLR
Release your inner photographer, if you want a great professional high quality camera look no further and when it's on special the prices can't be beat, even if it last year great deal in the camera category.
2. Sony BDPS3200 Blu-ray Disc Player with Wi-Fi
If you still fancy Blu-ray Players you can't get any better than Sony, this was also a special of last year holiday season, let see if it will make another great appearance this year.
3. Jawbone JAMBOX Wireless Bluetooth Speaker
This Bluetooth Speaker is still on special as the manufacturer has lowered the price, so if you missed this deal last year then now is the time to capitalize on this second chance you have been given.
Video Games
1. Xbox 360 E 250GB Holiday Value Bundle
While these are last generations super stars in console games the upside is that this holiday season they will be sold for cheap, so if you are playing the smart game and getting the console that's on the way out than the one that's all the rage and highly priced you would do well to check out the prices on last years hot deal for Black Friday.
2. PlayStation 3 The Last of Us & Batman: Arkham Origins Bundle
Still a great bundle for a last gen console that still a great gaming console with lots of titles already under its belt it may be last years Black Friday deal but don't let that fool you as the prices are still good.
I hope you were able to find what you were seeking in our 2014 black Friday deals round-up, we were hoping to throw in a little something for everybody remember that the list will be updated so check back regularly as we find the deals. If you have a comment or input please leave a comment below.
Continue Reading we have even more Tips for you: