Ever so often there comes a time when we all will need to replace our Laptop Hard Drive for one reason or another and in deciding to do so you may want to have a professional do the job for you, but why bother? Replacing Laptop Hard drive is quite easy if you know what to do or have a little help to get you through the process, Our aim today is to guide you through replacing your own laptop Hard drive.
But before we begin make sure that you are at least comfortable with the idea of replacing a Laptop Hard drive before proceeding, the level of difficulty on this task is a easy to medium repair task at best depending on your Laptop.
Reasons for Replacing Laptop Hard drive:
The main reasons you may want to replace your Laptops Hard drive includes but is not limited to:
1. Your old Laptop Hard drive Died.
2. You want to increase your storage space by installing a much larger capacity Hard drive.
3. Upgrading from a mechanical drive to a Solid state drive.
4. The current drive is faulty and needs replacing.
Hard drive types to consider:
Your options are usually direct, you can either replace your Laptop Hard drive with a similar Mechanical Hard drive that most laptops come with which are cheaper and comes in higher capacities such as seen here:
or
You can choose a Solid State Hard Drive that are less noisy,produce little to no heat and are very fast which will speed up your computer as seen below:
These drives both use a SATA connection and all modern laptops use this connection type unless its pretty old, so you may want to confirm which connection your Laptop supports, but chances are the SATA connection is the connection type that is used.
How to replace Laptop Hard drive?
So let us walk you through the entire process step by step on how to replace Laptop Hard Drive:
1. First you will need a computer tool kit or a handy Philips screw driver, turn your computer over to the underside.
2. You should see several compartments that are held in place by at least two (2) screws on the back, you are looking for the one that houses the hard drive as seen in the pictures, be sure not to confuse this with the area for the RAM:
3. If your Laptop does not have these easy access hatches then things are a bit more difficult as you will need to disassemble the laptop to get to the Hard Drive. Each laptop is different in this case so check YouTube for a disassembly video for your laptop, if your Laptop have the hatches then read on.
4. Usually what you need to do now is slide the hard drive back from the resting position and lift up, you may also want to check for any screws that are holding it in place.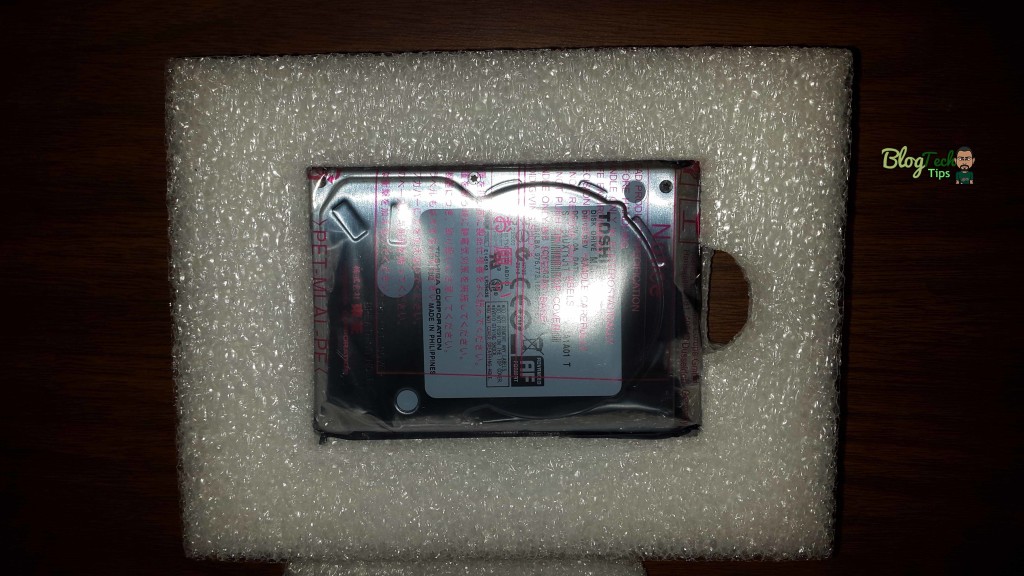 5. Once its out check to see if there are any special metal attachments that have been placed on the Hard drive as in our demo unit seen below and unscrew it and fix it to the new Hard drive in a similar way as the one been replaced:
6. Now place the Hard Drive back as the way it was removed and Once its in place and secured in its original position,replace the panel cover and that's it for installation.
See the Video Demonstration:
The operating System??
If you are migrating from an old hard drive you should have backed up your files so that you can replace them later, now the drive that is being used usually comes empty and you will need to install Windows on the drive if this is your main Hard drive for your laptop. You will first need to get your Windows installation Disc that came with your Laptop and install windows on the new drive you can find our convenient installation of Windows instructions here.
I hope you were successful in Replacing Laptop Hard drive as outlined by this guide, as always feel free to ask your questions below in the comments and have a wonderful day.