If like me you are always looking out for great deals especially on cheap laptops for sale then the hunt for great bargains is never-ending. But rest assured as Black Friday, Christmas and Cyber Monday are fast approaching the deals then to appear way ahead of the big days and already we are starting to see steep discounts and cheap laptop deals.
The discounts and price cuts will only get better while the Holiday draws nearer so my advice is that you should grab these great laptop deals before they are all disappear and they are already selling very fast due to prices that in most cases are lower than $250 which is a great deal if I have ever seen for great performance and quality devices that have satisfied customers time and time again.
Cheap Laptop Deals
So while doing my yearly shopping I ran across these great deals on laptops and I just had to share them with you my readers, I grabbed one for myself that I will be reviewing in great detail later but I decided to list the rest so that you guys can get in on these great holiday deals hopefully before anyone else. Consider it a early Black Friday deals present from me.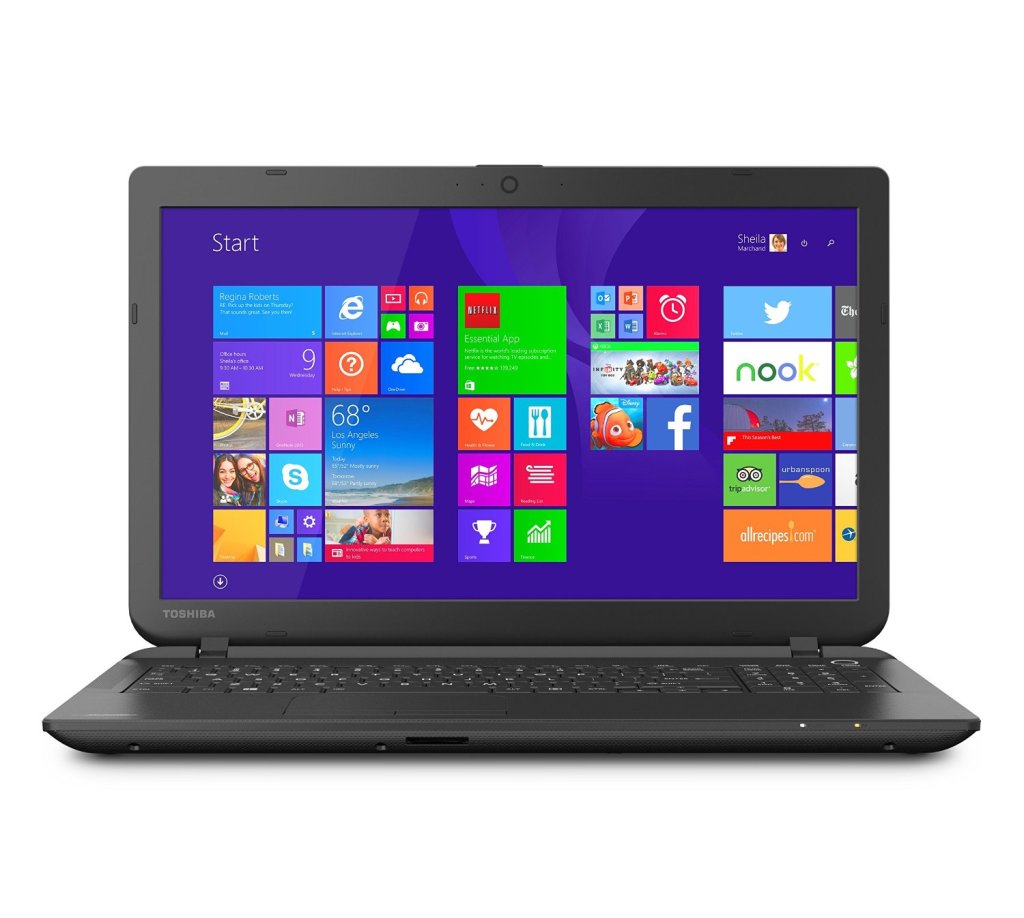 Every year I have a knack for getting wind of Early Black Friday and Cyber Monday deals on Cool Electrons and computers especially the laptop that will be heavily discounted and this year it seems to be no different as I buy a new laptop every year around this time that goes on to be the best deal of the holiday season.
So here are the stars that caught my eye this year and I guarantee it that one or more of these Laptops will be this years hot sellers for the Holiday period, so remember that you saw them here first my Friend. Lets get the list off to a rolling start:
1. ASUS X551MA
With this great deal of a laptop you will get an impressive 500GB of storage, 4 Gigs of RAM and the Newest Generation of Intel Dual-Core Baytrail N2830 2.16 GHz processor that will turbo up to 2.41 GHz when more performance is needed. The screen is a beautiful 15.6 inch that a stunning display and a Webcam along with all the little cool extras that we can't live without such as SD card reader, USB 3.0 and Wireless 802.11N support.
The most impressive thing about this laptop and all the others here is the draw dropping prices that are all below the $250 mark, but please remember prices are subjected to change over time and these deals may get better or go the other way so grab them while you can at these rock bottom prices they will not last long.
2. Toshiba Satellite C55-B5298 16-inch Laptop
This is the laptop that I decided to purchase this holiday season the performance is great and something just stands out about it that indicates that it will be a great seller for the holiday, you simply cannot beat the price to performance ratio on this device. Trust me you will not find a new or cheap laptops for sale like this anywhere, the prices are just too low to pass up on.
What I liked the most was the large 16 inch screen, Windows 8.1 support, the Intel Celeron N2830 2.16 GHz Processor which is clocked at a great speed, 4 gigs of RAM and all the other little extras that typically comes loaded in a new unit like this.
3.ASUS D550MAV-DB01 15.6-Inch

Price Disclaimer
What can we say about this beauty from Asus than you will be in for treat with a Processor that's pushing 2.16 Ghz at its max, internal storage of 500 Gigs and a nice 4 Gigs of Ram, the customers that bought this device were more than please with the performance at a very cheap price. Despite being affordable this laptop is a great performer  and ideal for a student, office worker or any one that's needs a reliable laptop for watching movies, casual gaming, or completing school or office work at home or on the go.
4.Dell Inspiron 15R 15.6-Inch Laptop
Dell has been a long time runner in creating cheap laptops for sale that meets and exceeds their customers needs, heck my first laptop was a Dell and it served me for three (3) plus years until I decided to sell it and last time I checked my friend it was still going strong. No surprise on the other hand that this particular model is a best Seller and has consistently met or exceeded customers expectations in terms of price and performance which says allot in the world of electronics.
Other than the regular specs of the Dell 15R which includes a 500 Gigs HDD, 4 Gigs RAM and a Intel Celeron N2830 Processor, you can expect the latest version of Microsoft operating system Windows 8.1 and Dell great service and great performance that will last you for years to come.
5.Acer Aspire ES1-511-C59V 15.6-Inch Laptop
For this great pick from our cheap laptop deals you will be receiving the following awesome specs:
A intel Celeron N2830 2.16 GHz Processor that's more than capable of multitasking and handling everyday computing needs.
4 GB DDR3L SDRAM super fast memory
500 GB 5400 rpm Hard Drive for storing your Multimedia such as Video and Music.
15.6-Inch Screen, Intel HD Graphics for smooth playback and video rendering.
Windows 8.1 straight out the box so rest assured that you will be up to date with the latest operating system from Microsoft and to top things off the battery will give a nice 4.5-hour of use ample time to get things done when you are not near an outlet.
I hope you were able to find the best suited laptop for your needs from our carefully selected list of cheap laptops for sale, we have been repairing and maintaining laptops for years and if there is one thing we know is a great performing device and a deal when we see one. So go ahead and check out any of our offerings above I am sure there is one that fits your budget and will not be heavy on the wallet.
Continue Reading we have even more Tips for you: