You have finally gone and did it as now there is a message in the system drop down tray of your Android device Saying that: Storage space running out, quite the annoying notification I know but you do well take note of it. For today I would like to look at how we can fix this error for your Android device and do not worry its just a simple friendly warning although annoying, but its necessary and I will explain why in a minute.
The error itself will appear on any device that is running the Android operating system and that includes Tablets and Phones. This is also similar to another issue which we looked at fixing in a previous article.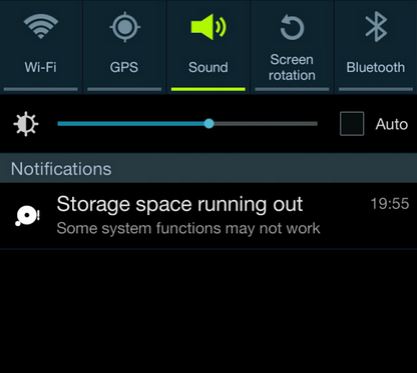 What does the Error mean?
The error simply means that you phones or other gadgets internal storage is being used up and there is little to no space remaining and you are being given a warning that you will need to free up some space. It can also even more anoying as your device may become slow or some of the system functions may not work properly.
How to Fix storage space running out error?
So as was said above you will need to free up some space on your phone and to do this I suggest that you try the following:
1. Download and install a cleaning App, I suggest you try Clean Master which I use personally. Now what this will do is clean up any junk files on your phone and which includes things like old cached internet pages and other stuff that can be removed, these files tend to build up over time and can hog a lot of space.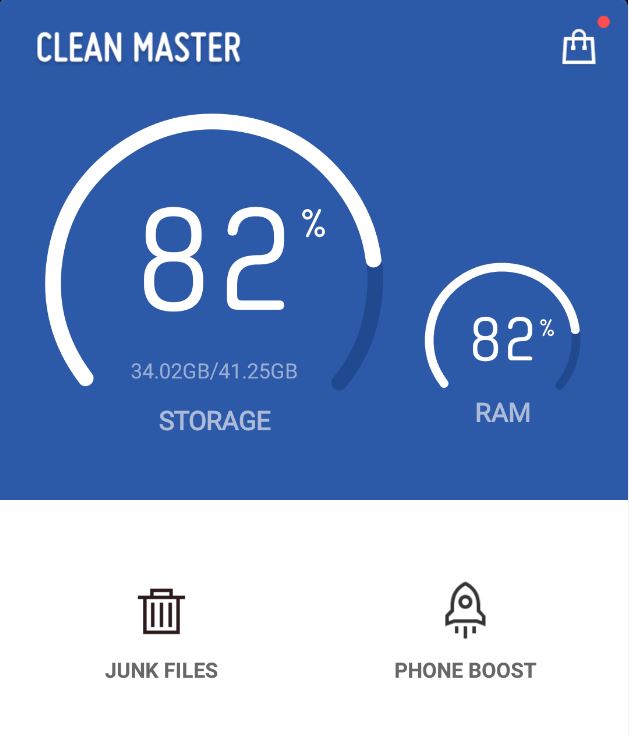 2. Go to your Pictures and delete any unnecessary pictures, also back up your pictures to your computer where possible and delete them to free up space on your device.When you connect your phone to your computer pictures can be found in either the SD card or device storage in a folder called DCIM.
3. Move Games and other large Apps to your SD card by going to settings, then Application manager and scroll over to All and find the App that you want to move. Click on it and select the move to SD card option and wallah it will be moved over to the SD card and free up space.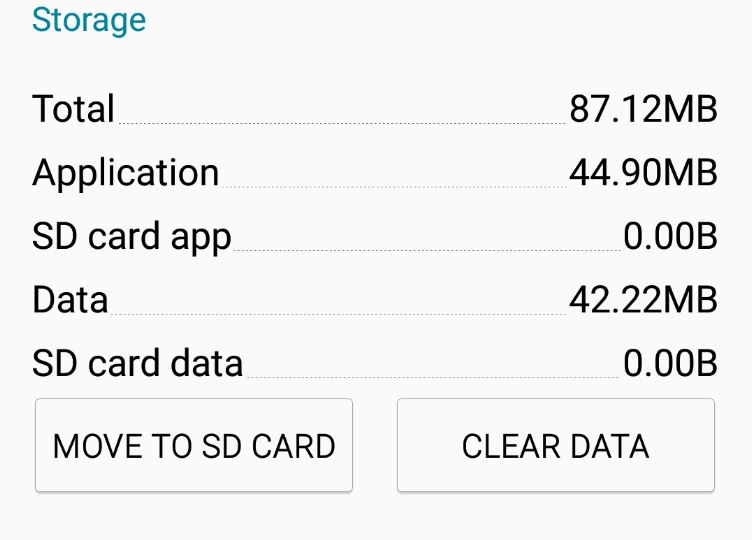 4. (Optional method for Advanced users) Using your Phones File explorer thats built-in or using one such as this, go into files, go to your system files in the root directory, data and then log_other_mode. The files in this directory are residual files and you can delete them all.You device will also most likely have to be rooted for you to see these system files. Second go to dalvik-cache folder and delete all and that should free up a significant amount of space.
Using any of the steps above especially 1-3 should be able to get rid of the Storage space running out error with little issue. If you need further tips or help please use the comments below and I will be glad to help. Also be sure to check out any of our other articles here on this website.