Lets kick off this very exciting article on how to Flash any Samsung Galaxy tablet using a program called Odin, the idea here is that by the end of this article you should be able to flash your tablet once it comes from Samsung whether its a 7,8,10.1 inch or other device it does not matter. There are several situations in which doing this may come in handy and that includes cases where your Tablet is stuck on the boot logo or screen, you want to upgrade to the latest version of Android, your device Android operating system has become corrupt or so on.
The idea is that by Flashing the device you can restore the Tablet to full functionality and fix issues such as a bricked device,restoring a device that's running a custom ROM back to stock and more, this is a very important skill to know as in cases where all else fails this may be the only way to fix a tablet and bring it back to working condition.
What is Odin?
Odin or Samsung Odin is a ROM flashing tool that is needed when attempting to load a ROM unto a Samsung device, the idea is that by having the ROM or Flash file the Android operating system can be loaded from scratch unto a tablet or phone using this handy tool.
What we will be doing?
In this tutorial we will be loading your specific tablet drivers so that the Tablet and the computer can communicate and then by finding your Tablets ROM or Flash file we will be using Odin to reload the Tablets Android operating system from scratch.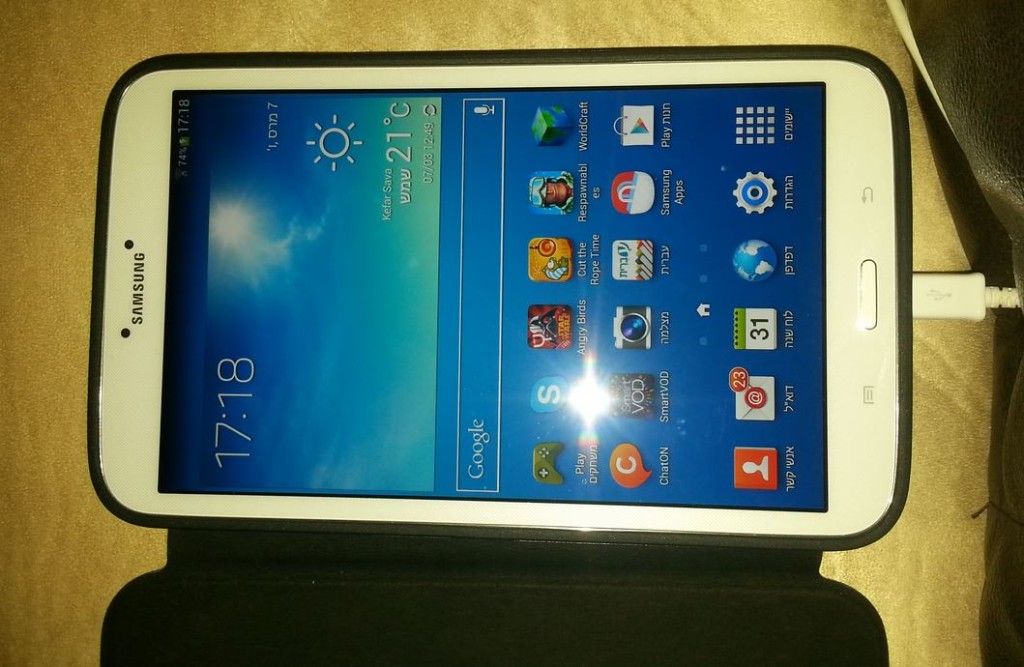 Also note that your device does not need to be rooted as this will work on any Samsung tablet.
What devices will this work on?
This will work on Any Model Samsung galaxy Tablet regardless of size or Model Number and include devices such as the Galaxy Tab, Tab 2, Tab 3, Tab 4, Galaxy Note Pro, Galaxy Note 10.1 and much more.
Things you will need:
You will need all of the following files:
1.  Download Odin or try this link.
2. Download Samsung Kies which Contains all Samsung device drivers.
3. Search and download your Tablets Firmware here by device model number.
Flash any Samsung Galaxy Tablet using Odin
For the sake of this article I will be using the Samsung Galaxy Tab 3 7 inch as an example, please remember it will work using any Tablet.
1. To check the model of your device go to settings and then about device and look for your model number, in my case that would be :SM-T210R which is a Samsung Galaxy Tab 3.
2. Make sure your device is fully charged and using the number in step 1 go and download your specific firmware file from link number 3 under "Things you will need" above, use the search box on the website given and search for your device model number and find an English speaking country from the list of firmwares provided and download it. You will also need the other two (2) download files, when they are complete extract them all to your desktop in a folder.
3. Power off your Tablet then  hold the home button, volume down and power on at the same time,when you see the screen with the triangle press up and you will be in download mode.
4. Now plug your tablet into your computer by USB cable. Now install Samsung Kies that you downloaded earlier which should make your Tablet be detected by the computer.
5. Extract Odin and launch it, in the interface you should see a Blue bar and a ID:COM number indicating that your tablet is detected.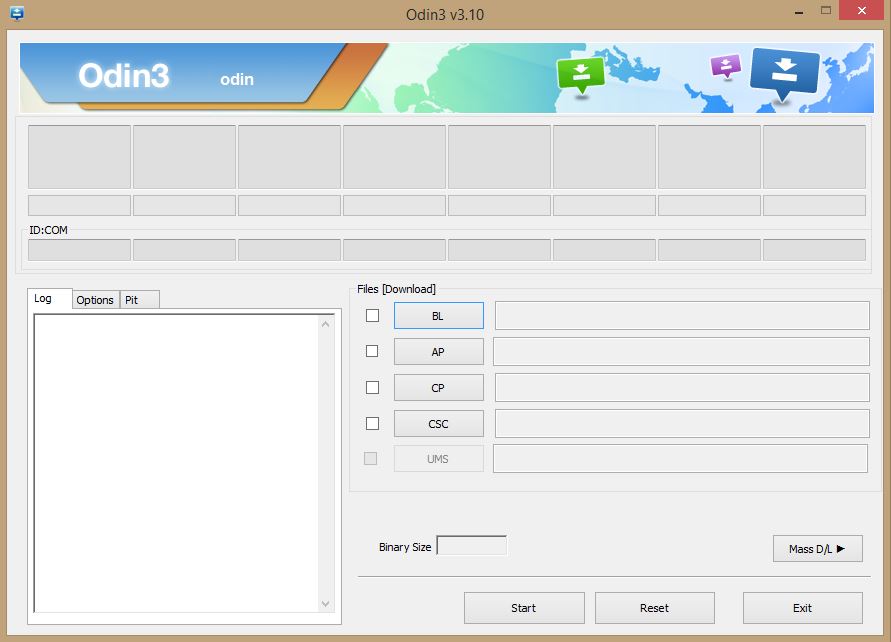 6. Now click on AP (PDA on older versions of Odin) and browse for the folder with the extracted Firmware File you downloaded for your specific Tablet Model Number earlier and select it.
7. When the scan of the file is complete then go ahead and click on start. You will see a progress bar on your device and it will auto reboot when finished and that's it.
OK I hope you were able to easily follow along please ask any question you like below I would be glad to assist in any way possible and do check out our other articles or Subscribe to the Blog.