The Revo RL80 or more specifically the Acer Revo RL80-UR22 Desktop is a great mini sized computer that can fit almost anywhere including on the back of a computer monitor or TV set and pack enough punch to get through everyday PC tasks and your Multimedia PC needs in a breeze.  Everything comes in a really nice small unassuming box that you would not have thought a PC could fit into, the device itself is meant to be used as media center PC's for viewing and enjoying your media such as streaming TV shows, movies and completing regular PC tasks.
Whats inside the box?
Inside the box you can find the various paper guides such as getting started guide, safety information and then finally the Revo RL80 which is relatively small and light weight, a power cable, adapter brick and stand with mounting screws.
They were also nice to include a mouse which is wireless ,batteries (AAA) and a wireless Keyboard.
How does it look?
The device could easily pass for a modem and is very thin and sleek-looking, this makes it ideal for small areas where you are low on space. It could fit on the back of monitor or a TV if you wished.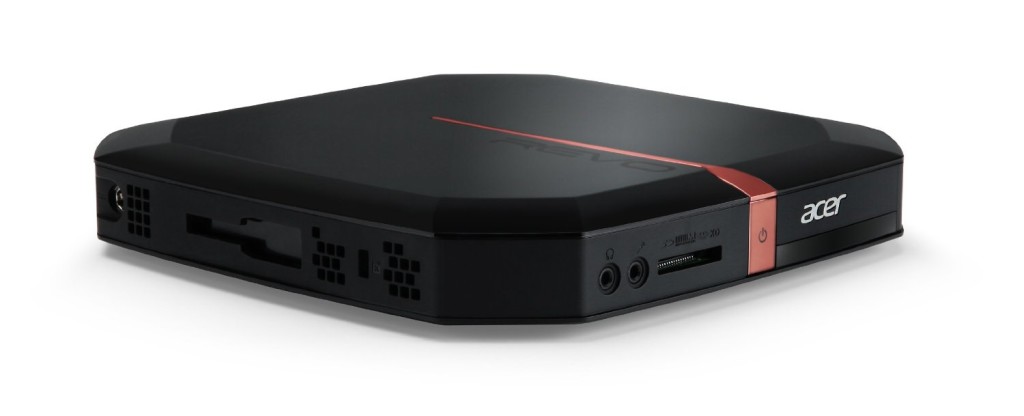 The fun thing is that it does not have a DVD drive which greatly reduces its size and with the advent of streaming content this can be the perfect media center device that has great performance as well as looks. On the back is also a slot for the stand or you can make the device stand flat if you wish. The unit out of the box is protected by a plastic cover and the units glossy surface makes it quite the fingerprint magnet so you may want to keep that in mind.
Ports and Inputs
On this device you have a SD card port, Microphone and Audio jack, USB 3.0 ports x 2, power button, locking mechanism area for security, AC power port , Gigabit Ethernet, optical input, USB 2.0 ports x 4, HDMI port and DVI port for video .
Specifications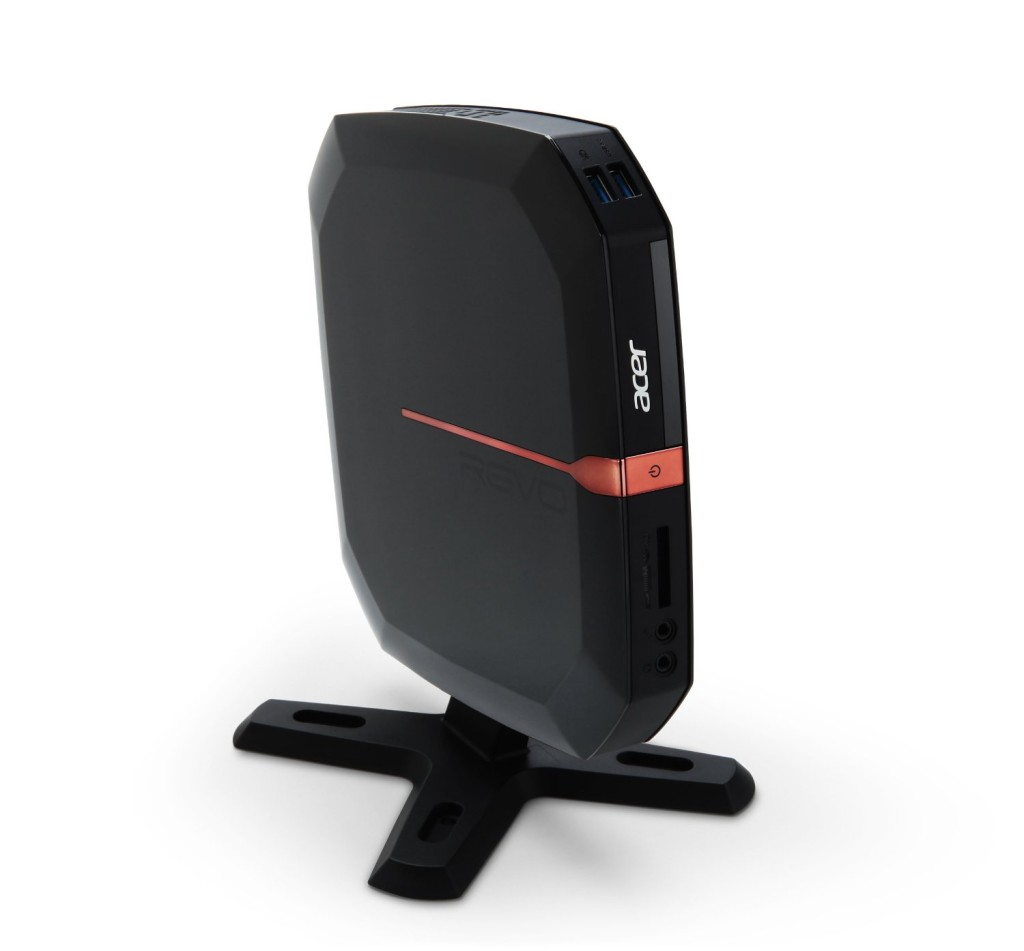 Despite the little size inside this device is a lot of power and great performance, it has:
Intel Core i3-3227U Processor 1.9 GHz(3 MB cache)
4GB DDR3 RAM
500 GB 5400 rpm Hard Drive
Intel HD Graphics
Windows 8 With free Upgrade to Windows 10
How well does it perform?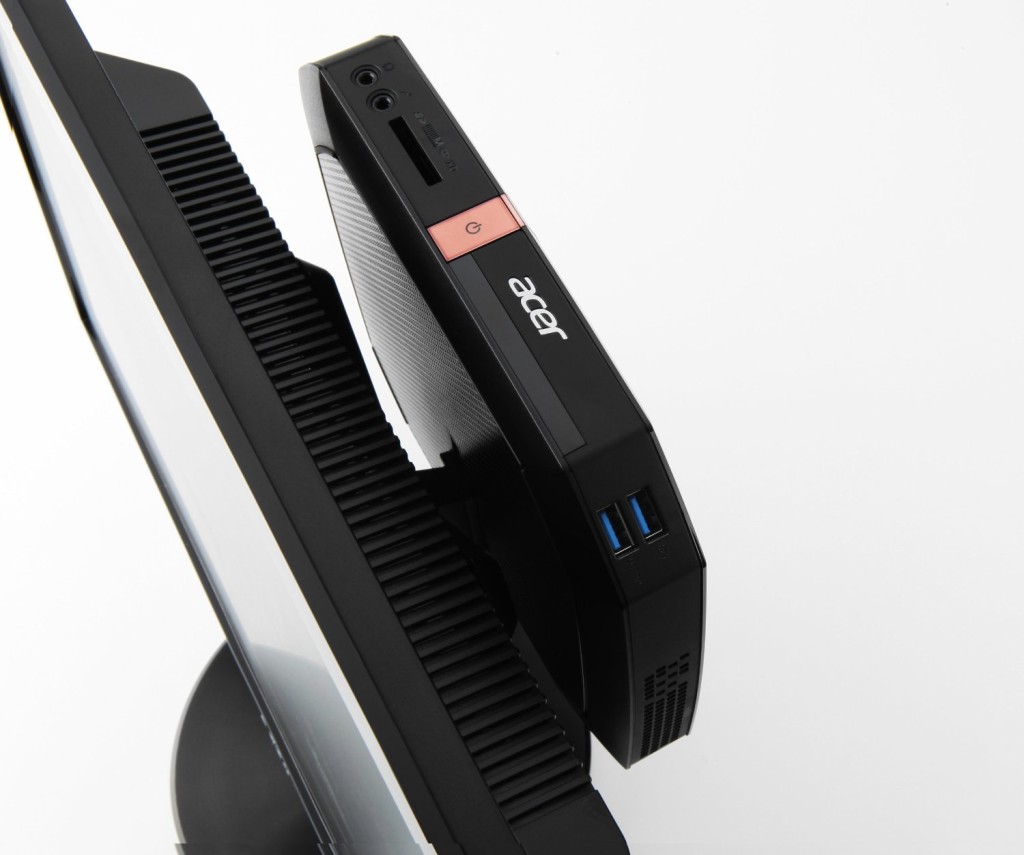 This thing is a dream when it comes to a media center PC setup, it can be attached to the back of your TV and forget it.From there you can stream as much content as you like, this thing can breath new life into your media center setup. In addition you also get the added benefit of being able to browse the internet and do regular PC tasks, its basically overkill as video and regular PC task are completed with relative ease. If you are seeking a entertainment center or home theater PC then look no further than a Revo RL80 its a little power house that you need in your corner right now.

Price Disclaimer
Why you should get this?
Lightweight and powerful.
Looks Great.
Can fit or be mounted almost anywhere without taking much space.
Comes with Wireless keyboard and mouse and everything needed to get started.