The Beats pro by Dre is a very cool over-ear headphones that produces phenomenal sound quality with a great bass. I must say firstly that I am by no means a music buff but I know the difference between sub-par headphones and a top of the line unit like this one that's worth every penny in my book. They are bulky at first glance but after having them on for a few minutes they are so comfortable and sound so great that you will hardly want to remove them or listen to music on a standard set again.
Whats in the Box?
The presentation on beats pro is great and from the start you feel as if you are bought a premium product and its presented in a great box with plenty of pictures and eye candy showing off the product.
Inside you get:
Manuals and Various Booklets.
Microfiber cloth for cleaning
Headphone cable
The Beats Pro headphones.
Carrying Pouch
What I really like about the headphone cables is that they are very long and thick so you have room to move while listening to your music and you don't have to worry about them tangling or getting shorts, the cable also comes with a versatile input tip that can be changed to a larger jack with a screw on tip. You can also get your Beats in: white, Black, Pink, Red and Black or Black and white if you want.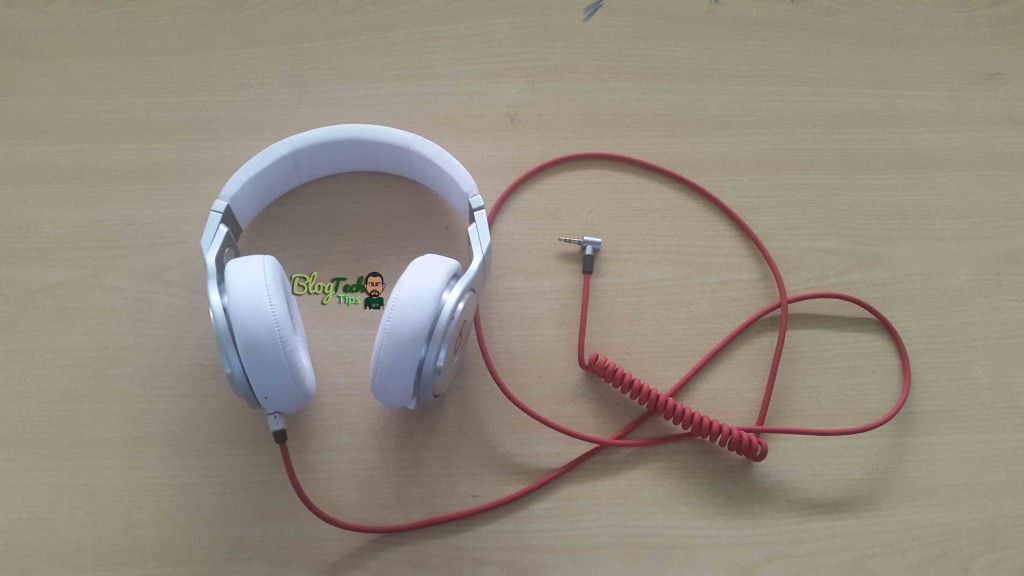 The Beats Pro
Right out of the box the cool thing you will notice about the Beats Pro is the way they are folded inwards and to start using them you will need to unfold them one side at a time, this minimalist design is great to reduce the large foot print of these headphones as you carry them about and trust me these things are huge when fully extended.
In general the Beats pros are very high quality as the frame is made out of metal and you can feel that you are holding a premium devise the minute you take them up in hand. Also the metal aluminum finish for my version gives them an unmistakable look that just classic. I also like the dual inputs so that you can daisy chain another headphone and allow someone else to listen in on your music. On top of all that the ear cups are flexible and can rotate to reduce their size to put them away for storage or they can be turned so that DJ's or mixers can angle these just right to hear what they are playing while listening through the other ear as they often do.
The Review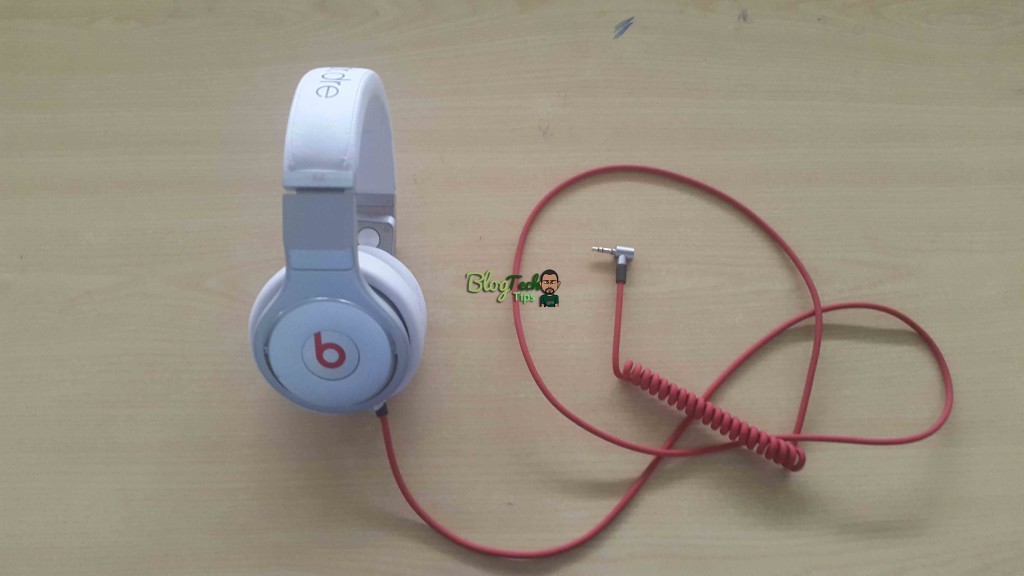 There is no doubt that the Beats Pro is a great set of headphones which is not saying that they are perfect but in terms of build quality and sound you are getting a very good device that I would highly recommended to an everyday average consumer or a pro. These things have a great Bass that's very impressive and the Audio clarity is very clear, these things are great for everyday music listening in fact I simply connected this set to my smartphone and then started to jam away to my favorite tunes. This is really great as well if you like Rap or Hip Hop or other tunes that requires that you have a solid bass. You will also be surprised as to how much of your favorite music that you are missing with sub-par headphones as these makes even music that's not heavy on bass come through the beats pro with great clarity.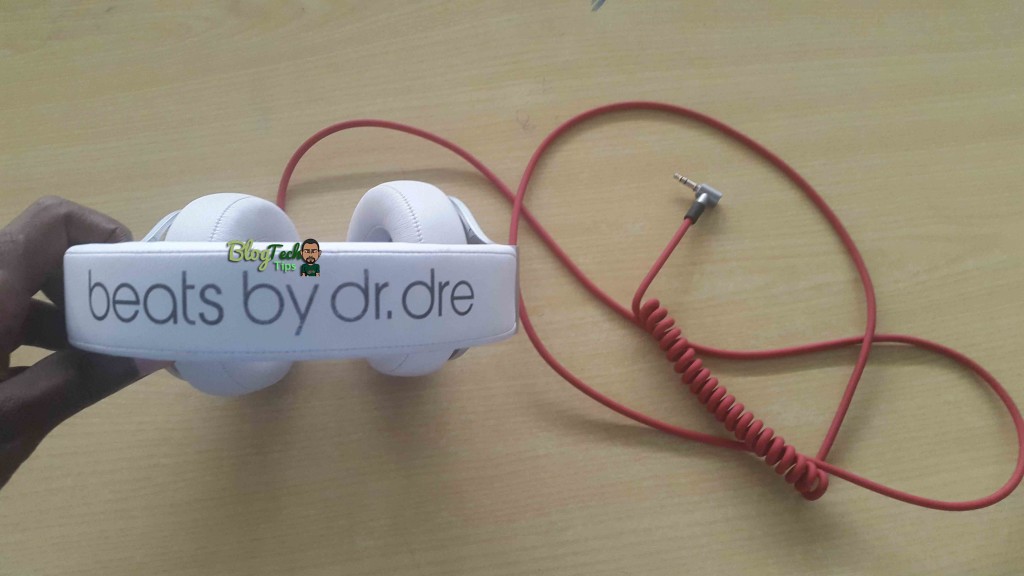 Another feature I like is the noise reduction effect you get because these cover your ears totally which means fewer distractions as you enjoy your music and due to the great build quality you don't have to worry about them breaking as they are not cheap or flimsy and when they are folded up despite the large size when fully extended they take up very little space after being folded up.
Beats Pro price
Talking about Price these headphones are not cheap and that's not to say that you don't get what you pay for but one does not get a pair of these head phones because they are affordable. With that understanding in mind for what you get the price is more than fair and the prices right now are the best that they have ever been so go ahead and check the prices..
Conclusion
If you have the cash to spear and want to buy not only a premium set of headphones but also a brand that will be easily identifiable and that's hip and trendy with great sound quality that will help you in rediscovering your favorite music while having the flexibility to roll these headphones up in a compact format and store them conveniently then I highly recommend that you gives these headphones by Dre called the Beats Pro a try, especially now that the Beats and Beats Pro brand has been acquired by Apple.
Why should I buy this:
Premium Build Quality.
Easily recognized Brand that World Famous.
Great Sound quality with Killer Bass.
Well designed with noise reduction features.
Continue Reading we have even more Tips for you: