Lets face it shopping for dads is not the easiest thing in the world especially when you are attempting to find Great Gift ideas for dad that he will love and cherish forever.  Our recommended gift will be suitable for any dad as a great holiday or Christmas gift or any other special occasion. Each gift recommendation is carefully selecting based on traits men naturally love and has been run by a team of experts that are dads who all agree they would just literally die of excitement should a child or love one present any of these great items as gifts to them.
 Gift Ideas For Dad
So lets no longer delay on the Gift ideas for Dad that we promised, that will keep him well entertained and smiling like you have never though possible before:
1. TrekDesk Treadmill Desk
Have dad kill two birds with one stone: getting fit and keeping gainfully active, in this way you can whip him into shape while he enjoys doing what he does best which is work. He will not be able to distinguish between the two, this way you can keep him around for years to come, trust me this is the only way you are going to get him to exercise and do so consistently.
2. Coleman RoadTrip LXE Propane Grill

Price Disclaimer
There is no reason we should not enjoy grilled food on the go, having a Coleman RoadTrip Grill means that at a moments notice you can move your grill and take it with you on the go,its both lite-weight and flexible. Don't make the seemingly small size fool you as this great grill has a very large surface area for optimum space when grilling.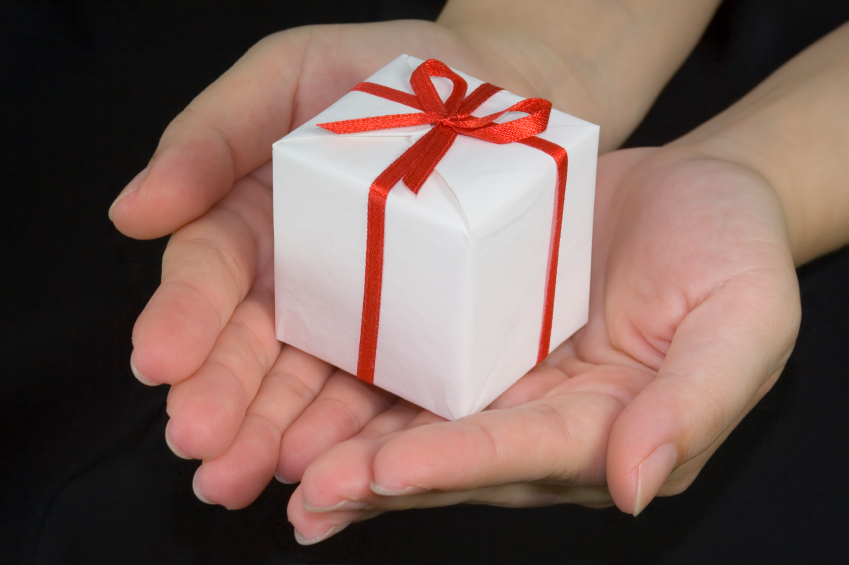 3.iRobot Braava 380t Floor Mopping Robot
We have combined dads worse chore which is cleaning the house with one thing he will totally go crazy about and that's a robot that does the cleaning for him. This awesome robot can do both wet or dry mopping and this great cleaning robot is so smart that it can navigate and clean the house nicely without bumping and knocking things over or hitting into walls.
4. Fuzzy Black Bear Paw Slippers for Men

Price Disclaimer
We all know dad acts tough but in his heart he is a real softy, get him a Fuzzy black bear paw slippers that shows not only is soft and furry side but that he can be a real cool dad even though he is hard at times, say I love you in a unique way.
 5.Gerber Bear Grylls Ultimate Survival Kit

Price Disclaimer
A must have gift idea for dad, especially the fathers that love the outdoors and camping, you do not want him to be caught out in the wild on is next camping trip without this great survival kit from Bear Grills, the kit has in everything he could possibly need to give him the best fighting chance when he is out camping, after all you want him sticking around for a long time to come.
6.HDMI Pocket Projector

Price Disclaimer
A great mobile projector for dad to project is pictures as a quick slide show or watch movies, best of all dad can hook up is tablet or Smartphone and have tuns of fun with a great and portable mobile projector, think of the memories that he could share.
7. Xbox 360 4GB
Although it may be last years gaming console and there are updated versions of the Xbox now I am sure dad will still love the XBox 360 which you can get for a great price right now, most importantly dad can catch up on his gaming, I am sure he wont mind that it was last generations gaming console.
PS3 500 GB Grand Theft Auto V Bundle
Nothing says I love you dad than a PS3 with GTA 5 in case your father is not a XBox fan, sure there is a newer PlayStation Out but all good dads know that retro games are the best and plus this console is more mature in comparison to the newer model. Think of the hours of fun he can have messing around in Grand theft Auto 5.
8. Kindle Reader
Your dad loves reading? then this is a no brainier, get him a Kindle e-reader and give him access to more books than he could ever read in a lifetime, he will be amazed at the speed at which he can access new books and much more.
9.Pebble Smartwatch for iPhone and Android
Every ones getting their dad a watch think outside the box and get dad a smartwatch that can work with either Android or iPhone, trust me his eyes will be glued to is wrist from now on as he tinkers with his new toy.
10.Bristle Dartboard in Oak Finish Cabinet
I bet dad has a man cave in the house, you know that place he goes to get away from it all? Well add this beautiful dart set to the room and presto dad has another reason to stay in is chill spot for longer periods and when he plays darts he will always think of you.
Celebrate your dad on his special occasion whether it be a birthday, holiday or just a thank you with the best gift ideas for dad, I guarantee you will make his day with any of our gift suggestions and trust me he will cherish them for a lifetime.
Continue Reading we have even more Tips for you: