The Keepsafe App Keeps on coming up with cool new features and innovations and one such cool feature is the Keepsafe Private cloud which automatically backs up your private pictures to your convenient little space away on some server for safe keeping. Now you may notice the new feature after installing the App the first time or updating and that there is a circular loading icon on your screen or you get a notice that your pictures are uploading.
Now if you are like me you may be OK just with the pictures being on your device alone and you may not want them to be uploaded to the cloud at all as you may decide that the files, pictures or whatever its is should be for your eyes only and you don't trust or want them backed up in the cloud. In such a case then by all means read on what to do:
 Disable Keepsafe Private Cloud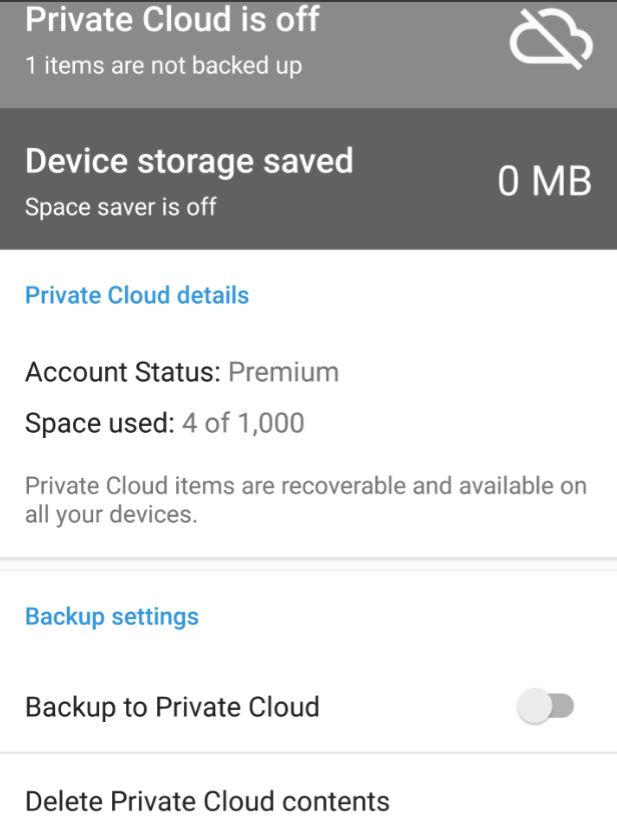 To disable Keepsafe private cloud
1. Log into Keepsafe and input your password.
2. In the upper right-click on the icon of a cloud or click on the three vertical dots and then select settings.
3. Next select :Private cloud
4. Under backup settings:Turn off –Backup private cloud
And just in case you have uploaded any pictures to the cloud service or then simply select the option:Delete private cloud contents. You will then be promoted to confirm, also don't worry as nothing currently in your Keepsafe on your phone will be touched.
I hope that tip was useful as you may find such a setting a bit hard to find or you simply wanted to delete any pictures or files that was uploaded automatically by mistake. Also do share this article or leave a comment below and do subscribe to the blog.