This method is cool as it will help any one that has an Android phone no matter the type and this includes Samsung, BLU, HTC or any of the other variants or brands out there to remove the Password, Pin code or swipe pattern in case they forgot it and can't use their device. This will also work in removing even a fingerprint lock in case your device is not accepting your fingerprint or your kid locked your phone with a random password somehow.
Please only use this on device that you own and be warned that this will remove any data on your device except on your Micro SD card so proceed if you want to be able to use your device again:
How to remove forgotten Password or Pin code?
1. Power down your phone .
2. Now hold the following buttons simultaneously: Power + Home button and UP Volume.
3. You can let go when you see a menu as seen below appears .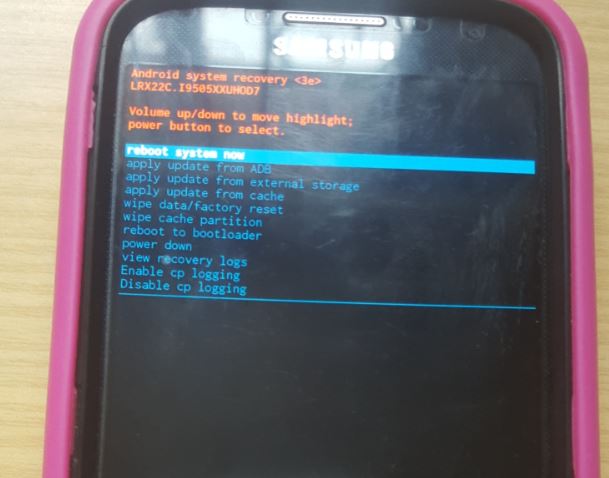 4. Use volume up and down to move through the menus and go to: Wipe data/Factory reset.
Be warned that this will erase all data on your phone, so if you do not want to lose your data do not proceed.
5. To select use power button and select yes and use power again.
6. The data will be wiped from your device and you can reboot after the wipe has been done.
7. For some device there may be slight variations such as using Down volume instead of up and on device without a home button the power and volume keys are all that are used.
8. Once the phone boot you will run through setup once again and wallah the device password is removed and you can use your phone again.
I hope you solved your problem and was able to remove the password from your device I know cases where friends were lacked out of their device by kids who put in a random password in there phone that they have no idea what it was or they forgot the password of their device and this trick was used to help them in accessing and using their phones again. Please share your experience below in the comment and remember to subscribe and share this article.
Continue Reading we have even more Tips for you: