I just encountered an issue and thought I would share the solution in case other users were to encounter this very issue themselves. The problem in question happened with the Samsung Galaxy S2 T-mobile edition which after a hard reset was stuck in an Android is upgrading screen and would not full start-up. This was a really worrying problem as my intention for actually restarting or resetting the device was to fix a problem but instead I was having an even bigger issue after the process. I searched the web for a potential solution and could not find one and decided to share how I fixed my friends device through experimenting with it which I am sure will work with other devices out there as well.
Android is upgrading and stuck on Startup Fix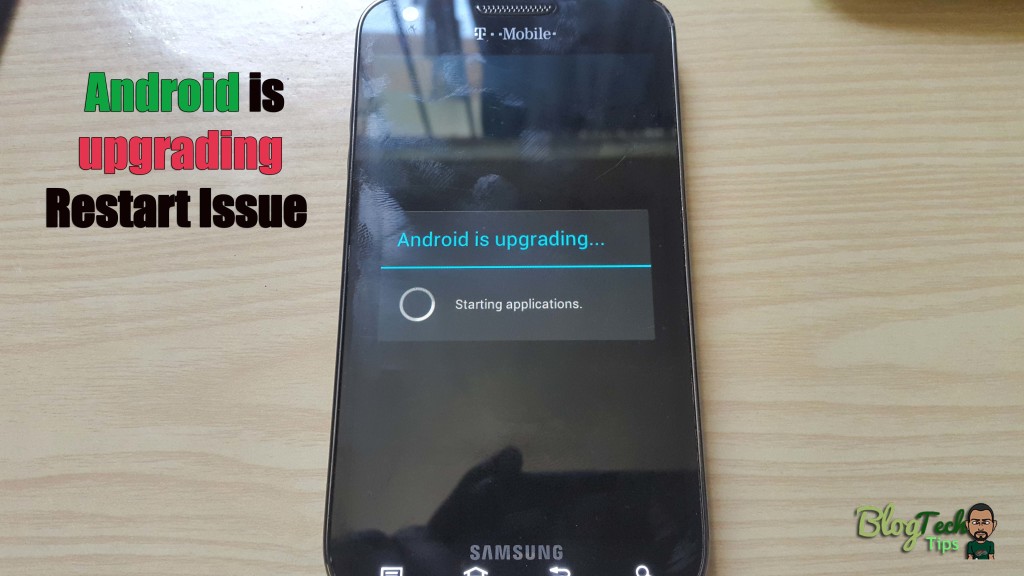 So here is how I fixed the issue and got my phone out of the Android upgrading screen and so that I can actually start to use my phone again:
1. When I booted up the phone it first got stuck on the Samsung logo which I though was because it was first boot and was taking some extra time, I realized something was really wrong as after a whole 5 minutes plus the phone was still stuck at this screen and be reminded it was working fine before and the only thing I did was perform a hard rest using the button combination and wiping the cache and factory resetting the device which should not have this effect.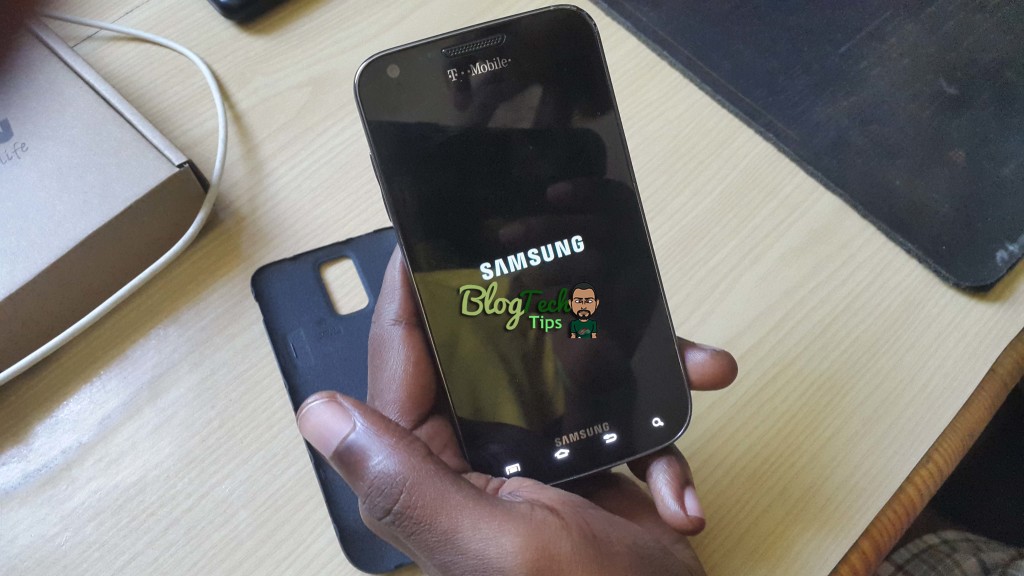 2. I then decided to manually yank the battery to power the device off and put in back in and allow the phone to boot again, this time it went past the Samsung Logo and went straight to the Android is upgrading Applications and showed a total of 63 apps, the phone then ran through the upgrade process and then showed: Android is upgrading starting Applications. Which again would hang indefinitely without moving.
3. Seeing it would not start and the process was completed I decided to yank the battery from the back once more and power on again after replacing the battery. The phone then went straight to the initial setup screen and that was it. I was able to finish setup and my friends phone is now working fine.
I repeated the procedure and reset the phone and it happens ever time so this seems to be a recurring issue and repeating the method above I got the same result and was able to fix the issue so I know this will help others with this device or another like it. So to summarize the fix:
If you do a hard reset and clear cache and rest and become stuck on Samsung logo wait a few minutes and pull the battery manually from the phone.
When you power on again allow all the applications to update and once a minute has passed then pull the battery again.
Last once you power on again the phone will run you through start-up and you should be good.
I always love when Users who are having similar issues such as this Android is upgrading issue can share their experience of how they got into this situation as issues such as these tend to help others who are searching for solutions for their exact situation and this might help so share your experience in the comments below please.