A friend of mine brought her phone to me to look at recently and showed me that I refused to power on at all and when she connected it to the charger it showed a Samsung Galaxy grey battery icon for a few seconds, vibrated and then turned off for a few more seconds and it would repeat this cycle repeatedly while being plugged in and no matter what we did it would not power on at all fully.
Devices Affected by this issue?
In the case of my friend she had a Samsung Galaxy Note 4, but I see where this could happen to any version of the note and this includes the regular Samsung Galaxy devices as well such as the Galaxy S3,S4, S5 and so on. So please do not rule any Samsung device out.
How I ended up fixing this issue?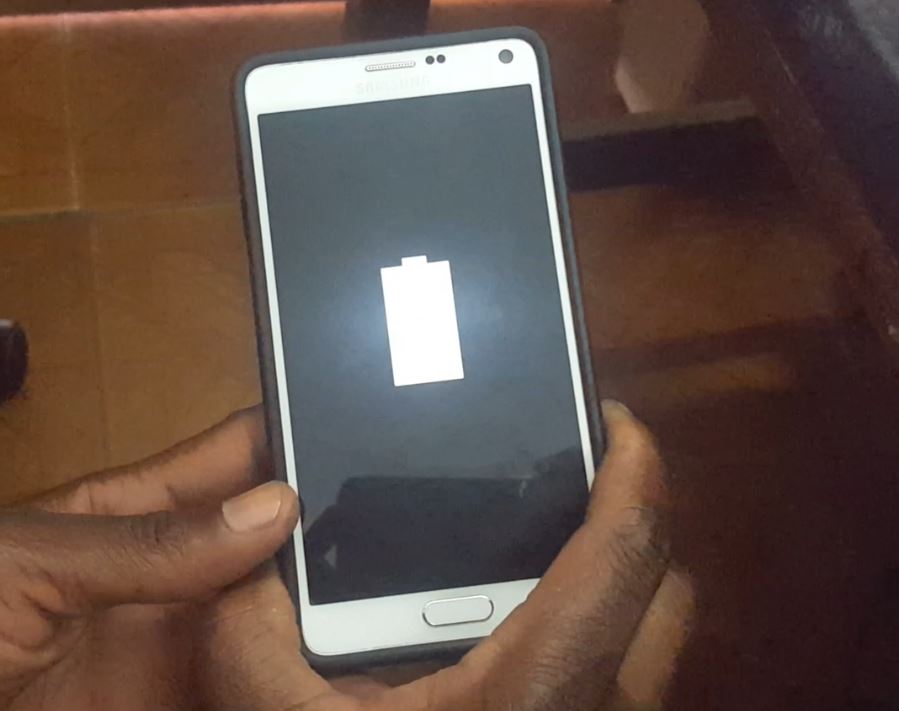 I began to try to fix the issue by looking at the issue logically as it was a power issue and no matter how long the phone was on the charger it would not show a constant charging icon with the battery. So I decided to first take a look at the charger I was using which was a regular generic after market charger which was less than ideal so I decided to switch to original samsung fast charging adapter as the one that came with the phone and after a few seconds of plugging this in with a proper adapter I decided to try powering up the phone.
The phone powered right up for the first time and showed I had 90% battery, but after a few minutes of use it powered down without warning or as soon as I removed it from the fast charger and when I connected the charger once again I was back to the Samsung Galaxy grey battery icon and the phone would show the icon and power off with a vibration and back to the grey icon on and on again.
I immediately realized it was most likely a battery Issue and that the battery had gone bad and I needed to be changed. To verify I simply decided to borrow a friends device with a similar battery and try their battery in the phone and wallah it started to work without issue right off the bat. To test we played some games and cycled through some power intensive apps such as a flash light app to see if the phone would power down and after several minutes it was going strong still no issues.
That was it my friend bought a new battery and the phone works fine now. So if you are having a similar issue you can try this fix and it should work for you as well.
Recommended Action to be taken:
What was causing this issue?
In this case it was a bad battery causing the issue, based on what I saw a faulty adapter that was of a low quality from after market brand worked for a while then damaged the battery and affected the phones ability to hold a charge and being able to power the phone. The fast adapter was powerful enough to deliver a stable charge to power the battery and the phone for a bit and helped me in determining the battery as the problem.
Surprisingly this was my first time encountering the Samsung Galaxy grey battery icon issue where the phone would not turn on or stayed powered on issue but I was glad to find a solution and hope someone else with this issue will find this useful and if so share your experience in the comments and feel free to share this article.