If you thought it would never be possible to get paid apps for free then think again. Not only is it possible but you can do it using any smartphone you own right now. That includes both Android and Apple iPhone's which is really exciting. Best of all this method is totally legal and works for every one. Think you can get your first free Paid App of your choice in a matter of days.
What will I need?
In order to do this all you will need is:
1. Your Smartphone.
2. Internet connection
3. A simple App on your phone.
How to get paid apps for free?
In order to get started you simply need to follow the instructions below and in a few days you can start getting paid Apps for free. You will need to:
1. Download the following App from the Android Play store or IOS App store. The App is called Whaff and can be downloaded here.
2. Once you complete install connect or sign-up using your Facebook account and enter the following code to get a starting Bonus. The Bonus code is: DT82499. If you don't enter the code you will not get the Bonus.
3.After you complete sign-up you can start earning by installing Apps to earn money. You could also do the daily check in which will result in you earning a few bucks each time.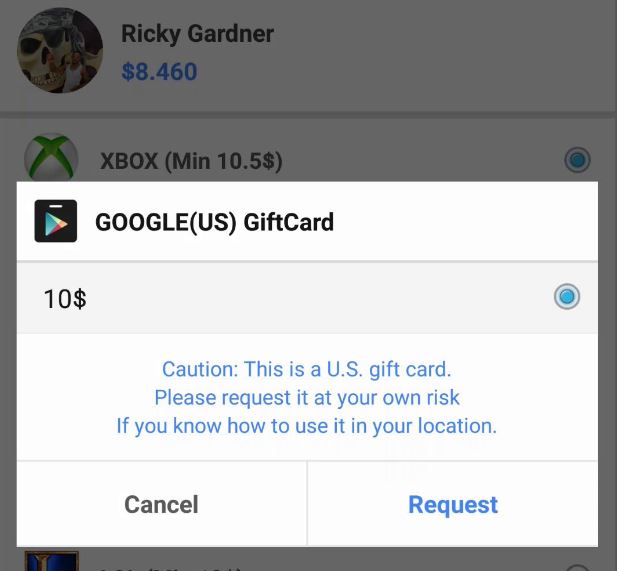 4. Eventually you will earn enough for check out. After this you can redeem your money as a Google Gift Card or Apple Store Gift card. This is the key as you can then use the redeemed cash to buy Apps.
5. Do note you will need a minimum balance of about $10 to get the gift card. You will also have the option of choosing other forms of Gift cards that can work with other services.
Final Thoughts
The prospect of getting paid apps for free is one that we all can appreciate. The best thing about this method here is that you can use it in so many ways such as getting free apps and even other free stuff or cash that you can use. All this on your phone without a computer.
I do hope you found these tips helpful. Also please share this article and leave a comment below. I would love it too if you also check out a few more articles and if you love what you see then consider subscribing to the blog. This is Ricardo saying bye until next time.
Continue Reading we have even more Tips for you: