If you are playing Pokemon Go, who isn't right? and you are getting login problems or errors. Then I have a potential fix to correct this issue. This will work in most cases  unless the server is actually down. And as you may know if the server of the Game is down there is nothing you can do from your end. In case of server issues you will have to wait 30 minutes to an hour depending on the severity of the issue.
The Login Problem
The error may read something like this when you try connecting to the servers: " Unable to Authenticate. Please try again. This may be on the main page. Another common error is that the game gets stuck on the loading screen where it loads indefinitely and never goes away.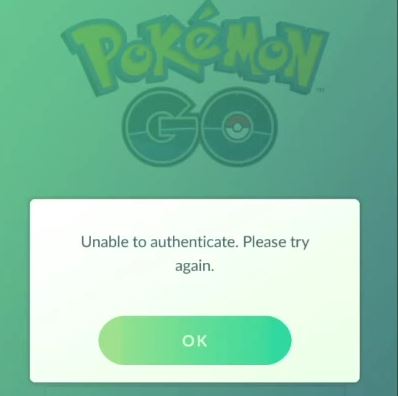 You may also get the error that: our servers are experiencing issues, please come back later on screen with a picture of a bunch of Pokemon.
How to fix Login and Loading Issues Pokemon Go?
1. Close the App completely.
2. Go into your settings and enable Airplane mode which will shut down all the radios in your device and you will be disconnected from your service carrier.
3. Launch Pokemon Go once more. You will be notified there is no internet connection.
3. Turn off Airplane mode, switch back to Pokemon go which should still be running in the background. Now try to login.
That should fix it in most cases. You can watch the Video below to see how to do everything that is written here in this article:
What if my Server is down?
As said before in such cases there is nothing you can do. You can however check your Server Status here depending on where you are located in the world.If the server is down then you will have to wait. It's a high-profile Game so expect it to be back up within an hour in most cases.
What if the above still Fails?
If the above is failing and you see for example that the servers are up then it might be a issue with your device. Then here are some other ways to fix the problem:
Servers may be overloaded wait until off peak hours to try to play such as early morning or late at night.
Go to settings and reset your network settings to their defaults. The option is usually under reset on most devices and will not affect your phones files.
If other phones around you are working fine. Then it most likely your device try backing up your data and doing a complete reset. (Last resort)
Clean the cache of your device using a App or in Android boot into recovery and clear cache.
This may sound stupid but make sure your internet connection is working properly and is not at fault.
You can clear the cache on the Game by going to settings and then Applications. Next Application Manger. Scroll over to all and look for Pokemon Go. Next Clear Cache and data of the Application. When you start again you will have to log back in but it should solve some peoples issues.
Final Thoughts
I hope the above tip was helpful in fixing your Pokemon Go login problems. Please share this article and as always you can check out our other articles. If you like what you see then Subscribe.The comments are at your disposal you can share your experience or ask for help below.When you leave a comment it may help others with similar problems solve their issue as well.Think about it this article would not be here if I did not take the time to record this as a resource.