If after starting up the App Pokemon Go you are seeing the error message: "GPS Signal Not found" then you are not alone. Luckily though the problem can be fixed in most cases easily. So follow me as I show you in today's post how to perform a fix for the Pokemon Go GPS Signal Not Found problem that you may be facing right now.
Whats the GPS Signal Not Found Issue?
The issue is related to Pokemon Go where the Game for some reason or another cannot detect that your GPS is actually turned on. Seeing that the Game is an Augmented reality based Game that depends on your location and the use of Map data. It will need both access to the internet and your GPS which needs to be turned on.
In most cases with this error your GPS is turned on but the App seems to think that it's actually off for one reason or the other.It may happen at startup or while the game is in progress.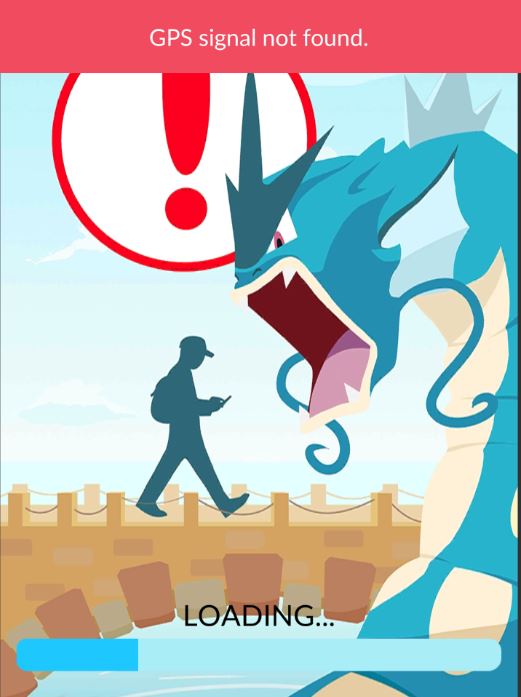 How to fix the Pokemon Go GPS Signal Not Found Issue?
To fix the fail to detect location issue :
For Apple devices (iOS)
Go to settings and then go to General.
Scroll down and select reset.
Then select reset Network settings.
Don't worry as this will only reset internal Network settings and will not affect your Data including Pictures, Videos and so on, so its safe to perform this reset. This can even fix connectivity issues you may have been having with internet on your device.
The Game should work after the reset is completed.All the steps for each fix can be seen in the video below that shows you how its done:
Android Devices
For Android users you can do the following:
Go to settings.
Then find Location. On newer devices it will be under Privacy and Safety.
Turn Location on.
The Mode should be set to :High Accuracy and not: Device only. In High Accuracy the GPS will use WiFI,Cellular Networks to determine location.
If the setting is missing then it's because Samsung keeps moving things around in there interface or removing them, but if you are running stock Android without the Samsung interface it should be there for most users. That should fix it for Android users if that doesn't work try the alternatives fixes below.
Alternative Fixes for Android Users
If the above did not work try one of the following:
You can Also similar to the iPhone fix above go to settings, Backup and reset and then if the option is available reset Network settings which will not affect data on the device as well. (OR)
For this you will need to enable Developer mode as shown here which is easy and then once the option appears go into developer option under settings. Look for: Allow mock locations and disable it.
Final Notes and Thoughts
Be warned that if you are trying to trick the Game using Fake GPS or something like that this issue may happen to you as the Game can detect these things. So if you are doing that get rid of whatever you are using and run the normal app without any modifications and it should work.That also includes getting rid of any modified versions of the installer that you may have gotten your hands on.
Please let me know how things turned out for you. Also Share this article and consider subscribing to the blog for further tips and tricks.You can use the comments to share your experience. Who knows you may help another users solve their problem with your insight.