Hey guys in todays article I will be showing you how to Unroot your device using kingroot app. If you did not see it before I showed you here how to perform rooting on almost any Android device. This was so that you could gain access to advance features of your phone and install apps that needed root access. Now I will be showing you how to reverse the process and remove root or unroot your device. The process is easy and should only take you a few minutes to perform.
Why Unroot your Android device?
There are many reasons you may want to unroot. Among them you may find that you no longer need your device to be rooted as you have gained what you wanted from rooting already. You may have rooted your device out of curiosity and it was not what you think so you now want to go back to a unrooted status. You may be returning your device to a store and want to remove the App in case it may cause issues with a warranty or something.
Whatever the reason I am going to show you How to Unroot your device using kingroot. So simply go on to the next step in order to learn how to proceed.
How to Unroot your device using kingroot?
Lets get started with rooting with the unrooting:
1.From your Android device find the app KingUser or Kingroot and open it. You should see the options for Uninstall tool,root authorization and so on.
2. Look in the upper right for the settings icon and click it.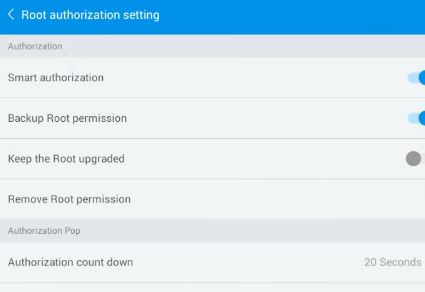 3. From the settings menu look for : Root Authorization setting.
4. Now look for remove root permission.A window will pop up simply choose clear.
5. The process will run, allow it to work. When finished you will loose root access. I suggest that you reboot your phone before doing anything further.
Final Thoughts
That pretty much sums it up for you my friend. I do hope everything worked out, please share your experience in the comments below, it does help the article when you ask questions and share your experience. Do also check out more of our articles and consider subscribing to the blog.
Continue Reading we have even more Tips for you: