I am really excited for today's article as we are performing a Xiaomi Mi Band 2 waterproof test. The smart wristband which is meant for fitness tracking is rated as IP67 waterproof which allows the bracelet to be held in water for a maximum of 30 minutes at a depth of 1 meter. Now this does not mean you should take the Mi band 2 swimming but it can actually survive splashes or falling into water without you loosing your device.
Now I wanted to put these claims to the test to see if it could actually survive been submerged in water for 30 plus minutes. In the unboxing and initial review which you can read here it could easily survive a slash. But been unsatisfied I decided to give it a real water test to see how waterproof this device can be.Lets hope it survives as I am really loving this device and wear it everyday and love its features and fitness tracking.
Xiaomi Mi Band 2 Waterproof Test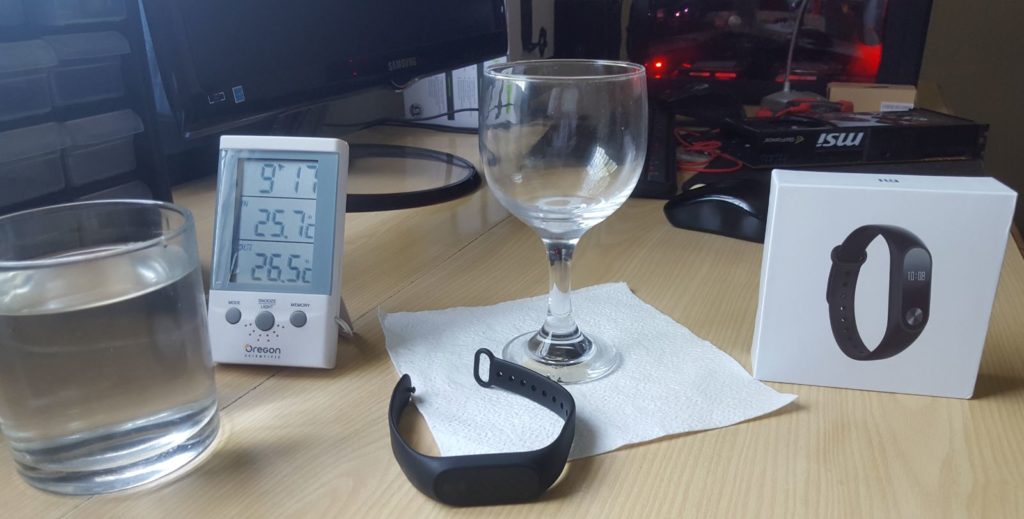 For this test I got the Xiaomi Mi Band 2 which we got from GearBest, want to thank those guys for sending me the review unit for you guys, a wine glass, some water and a time keeping device. Now I have no idea whether this thing will survive been kept in water for so long. I know it says it can do 30 minutes in 1 meter of water or in about 39.3 inches of water but while the glass is much more shallow it's still a good test to see if it will still operate fine when left in water for an extended period.
Interested in getting your hands on one of these smart fitness bands? get yours at the best prices by
clicking here
right now.
Video of the Waterproof Test
Watch the video below to see the results of the Water resistance test.
Conclusion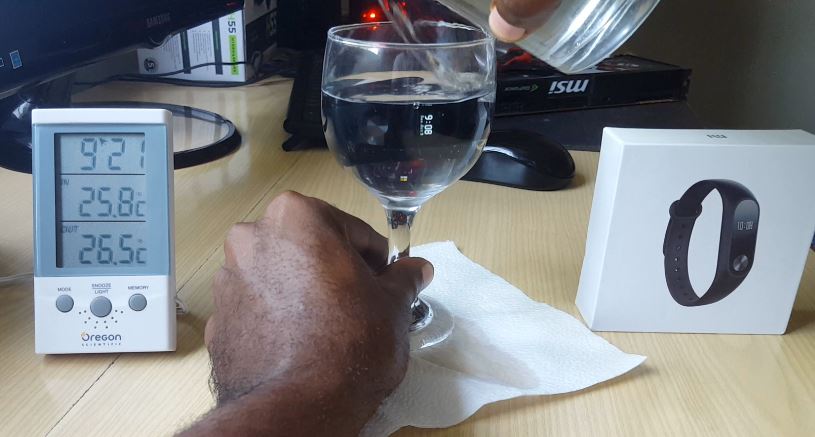 Based on my finding its safe to say that this device is fully IP67 Waterproof. In fact it even seems to be better than the rating given and can be survive in water longer than stated. So you basically don't have to worry if it were to get wet at all. Even if you push the limit of what it's rated for it should survive. But do that at your own risk. I really love this smart band it has excellent waterproofing and a insane battery life.
So guys what do you think of this device? I know I am very impressed with the build quality. It's as stated in the product description and more. Please share your thoughts below and if you have not already read the full review here. Also do share this on social media with a friend or two.