So you know guys ever time I see a deal I have to give you the heads up. Today this deal seems to be an early one for the holiday in the form of the Dell Inspiron 15.6″ I3558 Laptop. Its been sold for a ridiculously low price right now and you would be insane to make such a good deal slip by you. The deal can be found on Best buy and I even saw better or comparable prices on Amazon.It seems also that when these are on special the prices can even get lower.
The Dell Inspiron 15.6″ I3558 Laptop
This affordable laptop is mainly aimed at those who are on a budget such as students or college kids. The price is very good and wont require that you break the bank and your savings. There are also various variants on this Laptop that have different components as well that are a bit cheaper. We will be focusing on the main model for this review.
Specifications
Inside this great laptop is a Intel Core i3-5015u, 4 GB of RAM, a 15.6 inch 1366 x 768 display , a 1 TB Hard drive (Some variants have a 500 GB hard drive) 5400 RPM. You can check the price below and learn more.The processor is a dual core that's clocked at 2.1 Ghz and does not have any turbo features for stepping up clock speed.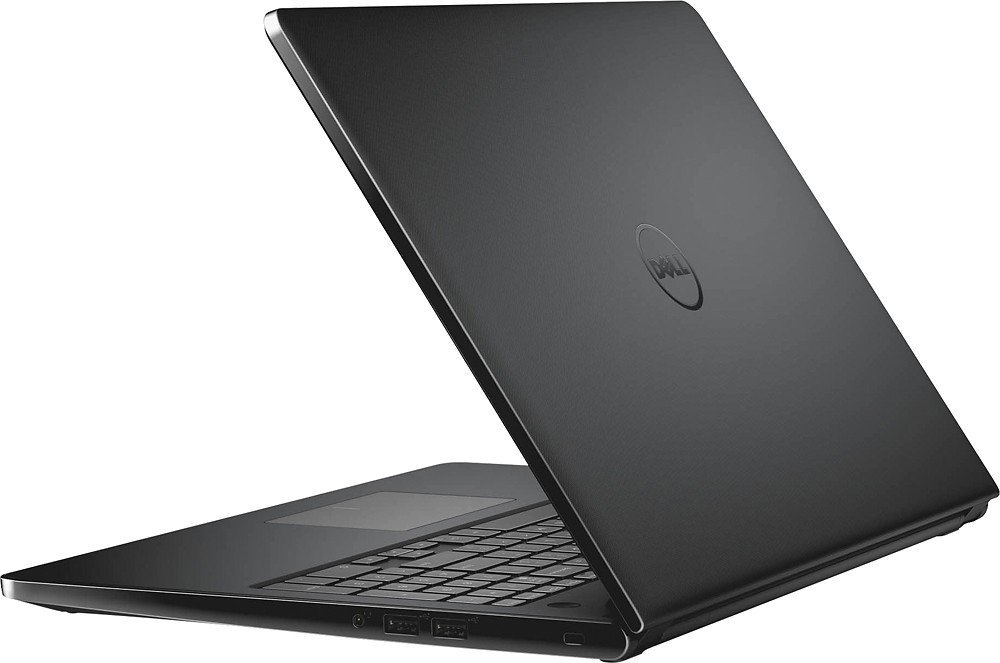 Inputs and output ports
The inputs and output ports include HDMI, Ethernet or network port,SD card, USB 3.0, AC power, headphone jack x2 USB 2.0, DVD drive and a slot for a security lock.There is also a 720p webcam and mic.
Upgradability
The laptop has a removable battery which can be replaced if needed later. The back does not have an easy access hatch and as such upgrading anything inside this device is going to require a complete disassembly.The memory is upgradable from 4 GB to 8 GB.
Design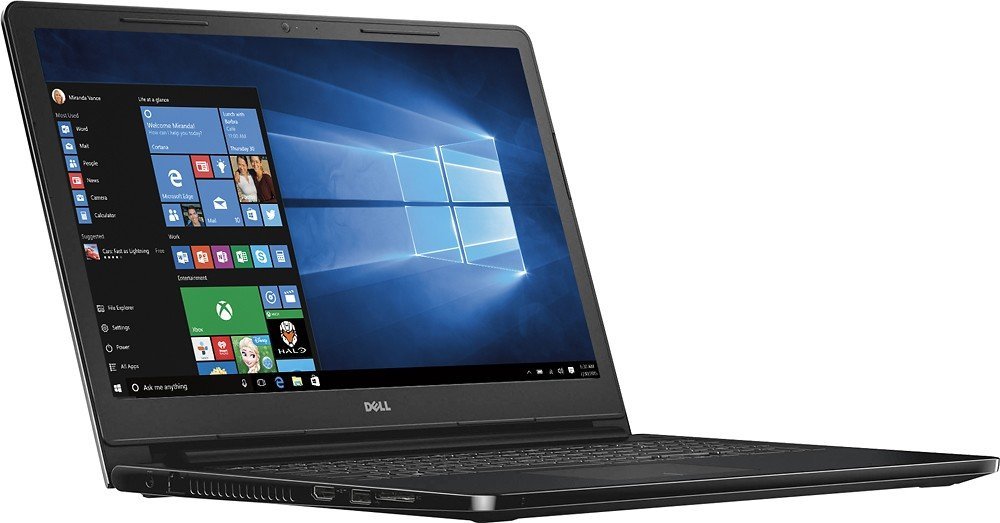 The laptop looks pretty nice and adares to the new design language that all current laptops are adopting. Overall its lightweight and the external portions is made of plastic.You get a full QWERTY keyboard with numeric pad which is great for students. The track pad is small but gets the job done.
How does it perform?
The laptop is more than capable for handling anything a school student can throw at it. So it wont leave you wanting in completing your tasks. You can even fit entertainment in there as well as it does a very good job.The sound quality is also very good for a laptop as there is little to no distortion.
Gaming:
As for Gaming the CPU also has Intel's HD graphics built-in. This is great for playing regular games with good frame rates. It can run minecraft on medium settings no problem frame rates between 30-50 FPS. So it should be able to run most popular gaming titles from low to medium settings and they will be very playable.
Battery life
Battery life is descent and you should be able to get any where from 3.5-4 hours of battery life out of this laptop before needing charging. Your results will vary depending on power saving features you have enabled, demand on the processor and screen brightness.
Noise
The Laptop produces little to no sound during light to medium task.You should hardly ever notice or hear any sounds from this Laptop.
The Display
The laptop display is a HD display with a 1366 x 768 resolution. The accuracy of colors is low but if you are not nit-picking it should be more than OK. The display is OK but not as sharp as a full HD display. If you are sitting before the laptop directly the quality is good but from other angles than front and center the visibility is bad for various viewing angles.
Similar Devices:
Why you should buy this Laptop:
1. Very cheap price.
2. Capable hardware for completing most tasks.
3. Good design.
4. Great for typing and performing calculations with full featured keyboard.
5. Great sound quality
Why you should skip this:
1. Display is OK at best but nothing special.
2.You will need to take it to a shop if you need to upgrade anything as components are deep within this laptop, no easy access panels on the back.
I do hope you enjoyed this review please take the time to leave a comment below or checkout our other Laptop reviews. We have a variety for almost any budget. I highly recommend this Laptop as its very good for the price as you compromise only on a few things, despite that you will be purchasing a very solid laptop. You can purchase yours here.
Continue Reading we have even more Tips for you: