If you have ever bought a new phone or bought a used devices then there are times where you just simply wished that you could Test the device out fully to make sure there are no issues or flaws in the device. Well you can do just that with Samsung Codes or secret codes. So for this article I will be showing you how to test Samsung Galaxy Hardware with Samsung codes. The best part is that all you need is a Samsung phone and you are good to go.
What can I test with this code?
With the Samsung Code you will be able to test the entire phones hardware such as: The phones display, vibration, speaker,sensors, camera,LED, Touch and much more.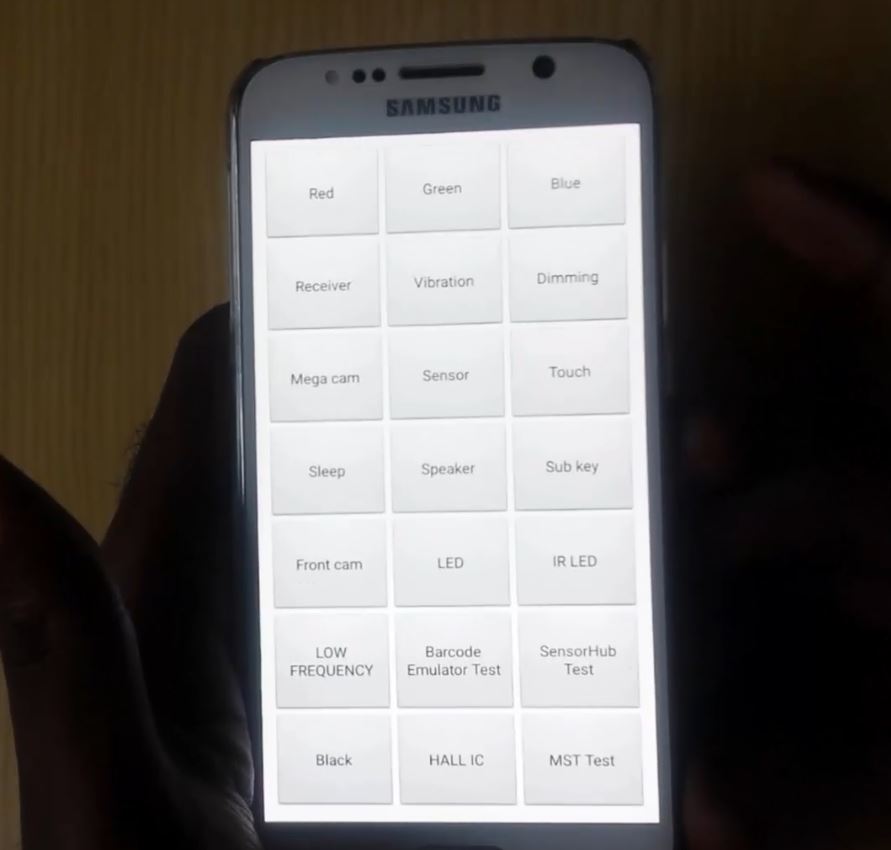 How to test Samsung Galaxy Hardware with Samsung code?
To do this you will need to:
1. Go to your phones dial pad.
2. Type the following code: *#0*
3. Next you will need see the menu as shown above. From here you can perform various tasks.
4. To check for dead pixels select the options of : Red, Green, Blue or Black and the screen will turn the appropriate color. This way you can easily spot dead pixels.  This can also be a great way to see if you have stuck pixels that remain on one of the main colors above.
5. To test speakers select the option for speaker and a built-in sound will play.
6. Use LED to cycle through the main colors the LED will normally be able to display, verify with that the color been displayed on-screen matches the actual color displayed.
Do also remember you can do various other tests such as: HALL IC, MST Test, Sensor Hub Test, Barcode emulator test, Low frequency,IR LED,Front Cam, Sub Key,sleep,sensor,Mega Cam, Dimming, Vibration, Receiver and so on.
Final Thought
So guys I do hope you found the above code easy to remember so you can use it to test new or old devices easily to make sure everything working as it should. Please share this article and do also leave a comment below as I would love to hear from you guys.
Save
Save