Ever notice that every time you connect to a WiFi network that Samsung Apps always seem to auto update, well if you are like me this can be very annoying and waste time as you may not need said Apps to update as you can simply manually start the process when you like. Well if you want to stop this behavior on Samsung Galaxy devices today I will be showing you How To Disable Samsung Galaxy Apps Auto Update.
What is Samsung Auto Update?
As the name suggest Samsung Auto update is a feature on all Samsung Galaxy devices that's keeps its apps up to date and is usually triggered when you connect to Wi-Fi as it will start to update all your Samsung apps automatically whether you want them to or not.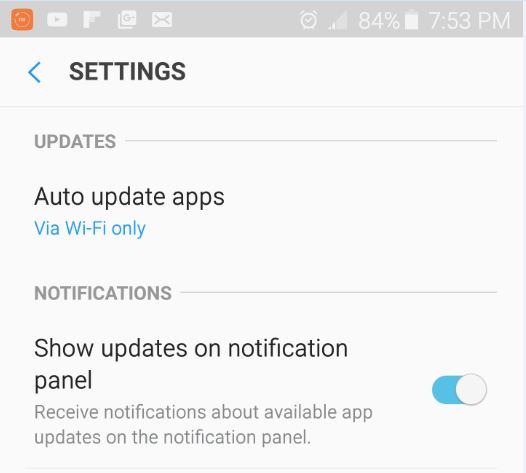 How To Disable Samsung Galaxy Apps Auto Update?
To disable your Samsung Apps from auto updating:
1.Go into all Apps and look for :Galaxy Apps and launch it.
2.At the top right of the screen click the three vertical dots and select settings.
3.Now under updates look for:Auto update apps and tap it, change the option from: Via Wi-Fi to Turn off.
Final Thoughts
That's it now your Samsung apps will not auto update and you will have to update them manually. So no more annoying auto updating apps as soon as you connect to the internet, similarly you can also stop Google Play from Auto updating your apps.
I do hope you found this article informative please take the time now and do me a solid and share this article and leave a comment below as well as this would be greatly appreciated.
Save