As you might have realized the normal way of entering download mode on older devices no longer works on the Galaxy S8 and S8+. In fact there is a whole new way to enter Download Mode on these devices.So if you are looking to place your device in download mode so you can Flash your phone o restore it using Odin, Smart Switch or some other tool you have come to the right place my friend.
Why place your device in Download mode?
Download mode is created so that you can flash, recover or restore your device in case of issues such as the device wont boot up,you have a virus or other similar issues including when your phone becomes bricked. Using this mode you can flash your device with tools such as Odin or Smart Switch.
How to Put the Samsung Galaxy S8 and S8+ in Download mode?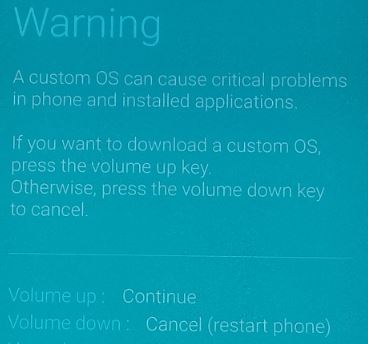 1. Power down your Samsung Galaxy S8 or S8+.
2.Next while the phone is off hold the: Volume down button+ The Bixby Button and the Power button all at once.
3. Next you will see a Blue Warning screen with a Triangle at the bottom. To continue press Volume up and to cancel press volume down. Go ahead and hit volume up.
4.You will now be in download mode and you will see a box with a harrow pointing down and the text: Downloading….Do not turn off Target.
5. From here you can connect your phone to your PC and flash your device with Odin or Smart Switch.
How do I exit Download Mode on the Galaxy S8 or S8+?
In case you want to exit Download mode for some reason on the Galaxy S8 or S8+ all you have to do is press and hold the Power button + The Volume down button. As soon as the phone reboots you can let go of the button and that's it.
So guys I hope you were able to successfully enter Download mode on your Galaxy S8. If you were please take the time to share this article and please also leave a comment below. You can also check out our many other articles and tutorials which may be of help to you.