Today we will be looking at How to Hard Reset the Samsung Galaxy S8, this will also work on the Galaxy S8+ as well. Things have changed a bit and the method used on older devices has been changed,so below I will be showing you the new button combination to Hard reset the Samsung Galaxy S8 seeing there is no home button.I have also included a second method that can be used as well for Hard resetting your device,so read on to find out how.
What will I be doing?
You will be learning two methods you can use to Hard Reset your Samsung Galaxy S8 or S8+ in case you have issues with your device that requires a Hard reset. These situations may include: Being stuck on the Boot logo or screen, Too many pattern attempts, Forgetting your Password, Your device is not working as it should and needs to be wiped and many other situations that would require a wipe or Factory Reset.
Before you Begin!
Before you begin be aware that performing a Hard Reset or Factory reset will erase all your data from your phone which includes: Pictures, Music,Apps,Documents and so on. So if Possible do a backup of your data before you attempt the process shown here. In some situations however it will not be possible as you may have locked your self out of the device or you are stuck in a boot loop, in those cases if you understand and accept the data loss you can proceed to get your phone working again.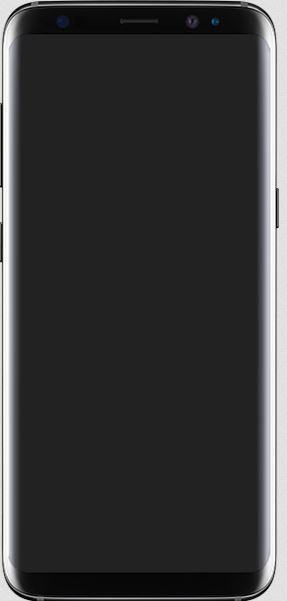 How to Perform a Hard Reset?: Button Combination
1. Power off your phone.
2.Hold down the Bixby button, Power Button and volume up all at the same time and hold.
3.While still holding the Keys you will see the Samsung logo then a blue screen with an Android. You can now let go of the keys. It will say something about Installing system updates and the Android should have a loading or spinning icon at its center.
4.Next you will see a  No command screen with a yellow exclamation.You will need to press the correct button to be taken to the next screen so press either:volume up, down or power and the screen should disappear(The exact button may vary depending on your device). You can read more about the No command screen here.
5.Next you will be on the recovery screen. Use volume down key to go through the options and select: Wipe Data/Factory Reset. Use power button to select the option. You will be given the option of No or Yes go ahead and select yes. Once you answer yes your phones data will be wiped.
You will be taken back to the main menu and you can read at the bottom of the screen that Data wipe is complete. You can go ahead and select the first option to reboot the phone. You will have to set it up as the first time you got the device again and that's it.
Hard Reset Method 2
While the phone is on and unlocked.
1.Go to settings, then general Management.
2. On the new screen select: Reset.
3.Next select:Factory Data Reset.
4.Read the screen go to the bottom and select: Reset.Finally on the last screen select:Delete all after reading the info presented.
That's it when the process is completed the phone should be totally wiped.
Final Thoughts
I hope you are enjoying your Galaxy S8 and you now know how to do a Hard Reset which tends to come in handy every now and again. So please share your thoughts below and do share this article on social media as would be greatly appreciated.
Save
Save