So you got that brand new Galaxy S8 or S8+ and you want to add a second Google account on the one device. It might not even be new one but you just got around to adding or wonder how to add a second Google account.Strange as it might sound many of us have two Google account or more and they are linked with different apps on your Android device. The fun thing is that Google allows us to switch between both within apps such as Play store, Adsense,YouTube and so on.
When you are new to the Galaxy S8 it's not so obvious due to the new layout where to go to add the second account. Learn right now how to Add second Google account on Samsung Galaxy S8 and S8+ easily.
How to Add second Google account on Samsung Galaxy S8 and S8+?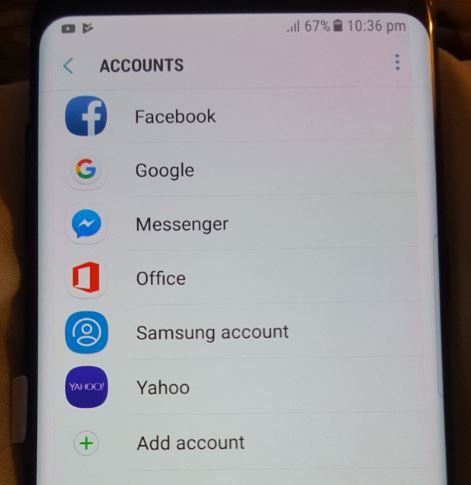 1.Go to settings.
2.Next Cloud and accounts.
3.Select Accounts
4.Select Add account and choose :Google.
5. Add your second email account (Google account) and enter the password.
Next configure the settings to your liking and keep hitting next until finished.That it your second Google Account is added to your Samsung Galaxy  S8 or S8+.
Alternative method:
A faster way to do this is to go to settings and use the search function and look for Accounts. After that simply follow steps 4 above. This alternative method is here in case Samsung decides to move things up later.
Additional Pointers
In Apps such as Google Play, you can switch between accounts by launching the app look in the upper left you see three stacked vertical lines click on them to bring up the menu.You will see your current account and profile picture if any. Simply click the drop down and select the other account or preferred account for that app.
It pretty much works the same for Adsense, YouTube and other Apps you may want to switch Google accounts in respectively.So that basically raps things up on Adding a second Google account on Samsung Galaxy S8 and S8+. If you found this tutorial useful please don't keep that information to your self,a quick message would hep in the comments so we know we are on the right path. After all we aim to move you from uncertainty to being certain on what you are doing.