Today's issue involves any Samsung Galaxy device where the Samsung Galaxy WiFi Keeps Turning On and Off Automatically without you doing anything. It's quite a strange problem and it affects your device in that you cannot actually get anything done especially connecting to the Internet by WiFi seeing the WiFi setting keeps automatically being turned off and on.
The Issue
WiFi keeps turning on and off automatically as mentioned above on your Samsung Galaxy without you doing anything affecting your ability to use the Internet or browse as normal.
How to Fix the Issue?
Remember depending on your phone the location of the setting might be a little bit different.
1.Drop down the notification panel find location in the quick access toggles.Now long press on the location setting to access the settings menu. On newer devices tap the text that says location.
2.Turn Location on. In settings and where it says locating method change this option from GPS,WiFi and Mobile networks to GPS only.On newer devices the wording might be slightly different and in this case change High accuracy to Phone only will achieve the same thing.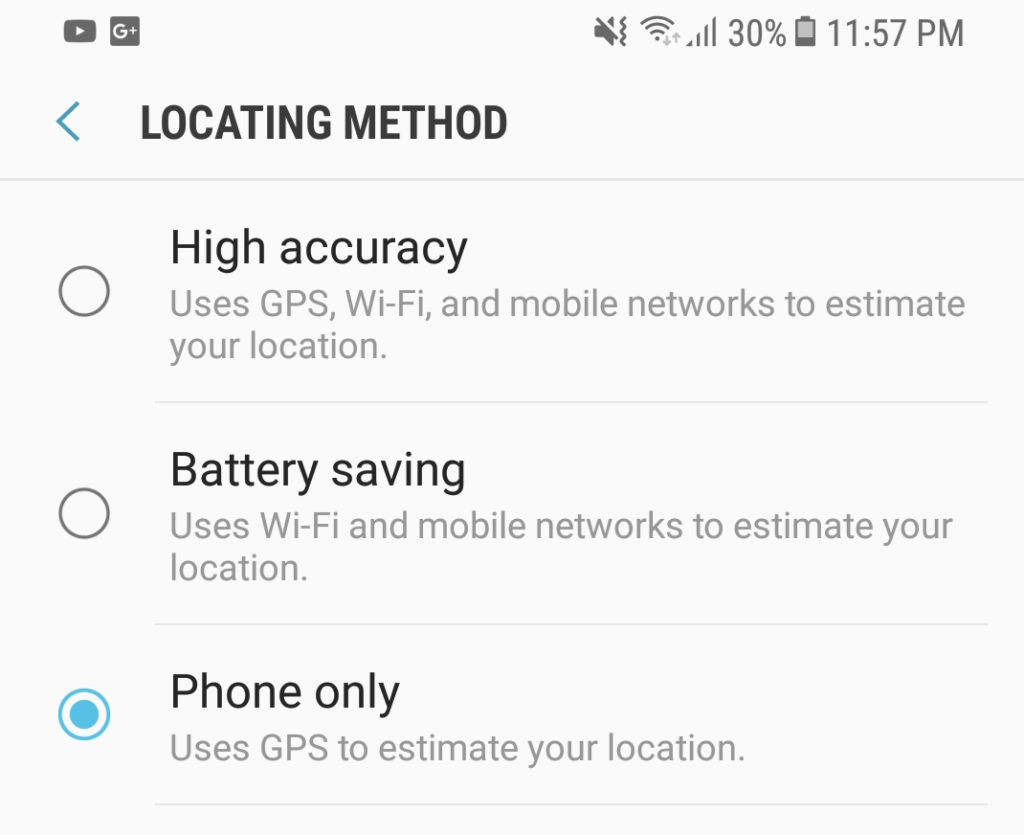 3.Next select Improve accuracy and turn off both setting under this option. So disable: Wi-Fi Scanning and Bluetooth Scanning.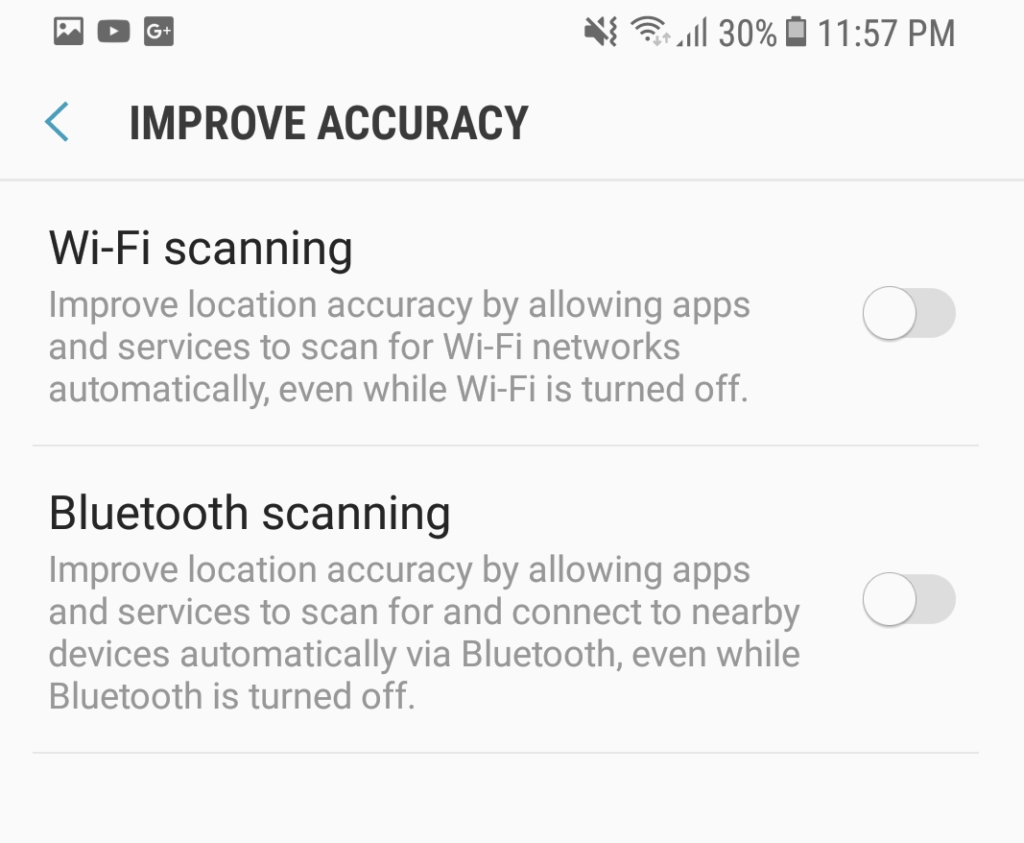 Alternative way to get to the settings:
Another way to get to the same settings is to go to sittings Privacy and safety and then location on older devices.On newer devices Settings then connections and find location. Regardless of device you can always use search in settings to find the location settings.
That should now fix the issue for you and the WiFi should not turn itself on and off automatically.If for some reason you phone location is needed and it's not being reported as accurately as you want you can always re-enable the settings to regain the level of accuracy you need.
Why did this work?
This works because Location services are able to turn on the WiFi even if its off to improve its accuracy. You can see this is noted beside the settings that you turned off above.
Conclusion
This is another annoying issue on Android solved quite easily. Its my hope that you successfully solved your problem as I did . Please take the time to leave a comment below and share your situation and weather or not this was able to help you.