So today I will be showing you how to change default Apps on the Galaxy S8 or other Samsung Galaxy devices, this should also work on other Android devices as well so bear that in mind. This is very important that you know how to do this as sometimes you want a default app to handle a particular task on your Smartphone such as: Browsing,calls,Messages and Launcher.
All things considered at the end of this post you should be able to change for example the default Messaging App to Hanouts or the TouchWiz launcher to the Nova or other Launcher for Home and more.
How is this useful?
Have you ever clicked on a link in a browser or message and wished it opened in your preferred web browser such as Chrome versus the default browser on your phone or maybe you use hangouts and not the default messaging app on the phone or some other third-party app that you downloaded and want to handle your messages for example instead of the default.
How to Change Default Apps on the Galaxy S8?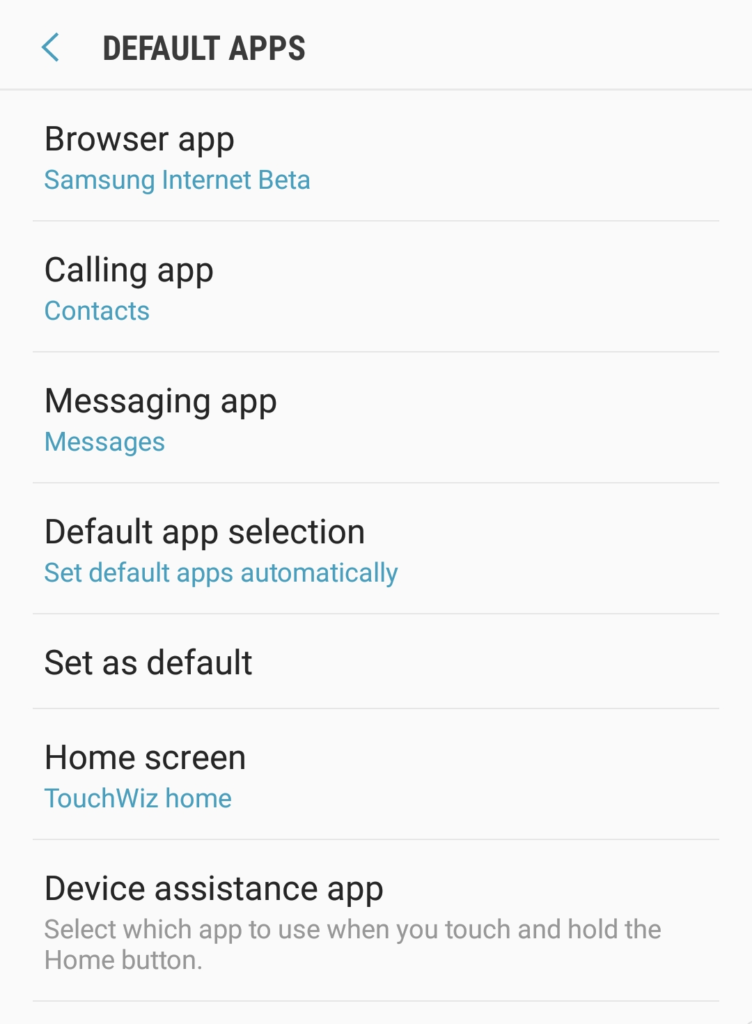 To change default Apps on the Galaxy S8
1.Go to settings.
2.Select Apps and then click three dots in the upper right.
3.Select:Default Apps from the menu.
4.From here you can change:Browser app,Calling app,Messaging app,Default app selection,set as default,Home screen,Device assistance app.
How to Change Default Apps on the other Samsung Devices or Android?
1.Go to settings and then Applications.
2.Next Select: default Applications.
3.That's it you can now change the default apps of several apps on your phone.
Final Thoughts
So guys you can now change any major default app on your device easily and have any app you desire to handle major tasks such as links and messages. If you found this useful please share this article on social media and do check out a few more articles or leave a comment below and I will be sure to get back to you very soon.