It very common for many users to have issues with Instagram involving loosing their account as they forgot their password, got locked out by someone who took over their account (Got hacked) or you requested a security code by SMS to reset password but it not being revived by your phone for some strange reason. If you have the above or any other issue with your Instagram account then try the tips below to fix the issue easily so you can once again gain access to Instagram.
The Issue:
You can't Log into your account for any reason which may include: hacked account, Forgotten Password, cant reset Password as SMS not revived or any other issues where you need to contact Instagram to help you regain access to your account.
How to fix the Issue?
1.Launch the Instagram app on your smartphone and when you are at the login screen click on:Get help Signing in.See how its done in the video below or continue reading:
2.On the next Screen Select:Use Username or Email.Where it says find your account enter your username or email or phone number, you should be able to remember one. Next click the arrow for next in the upper right.
3.On the next screen you should see your profile with your profile picture. You can try the given options here but if all methods before were failing then click:Need more help?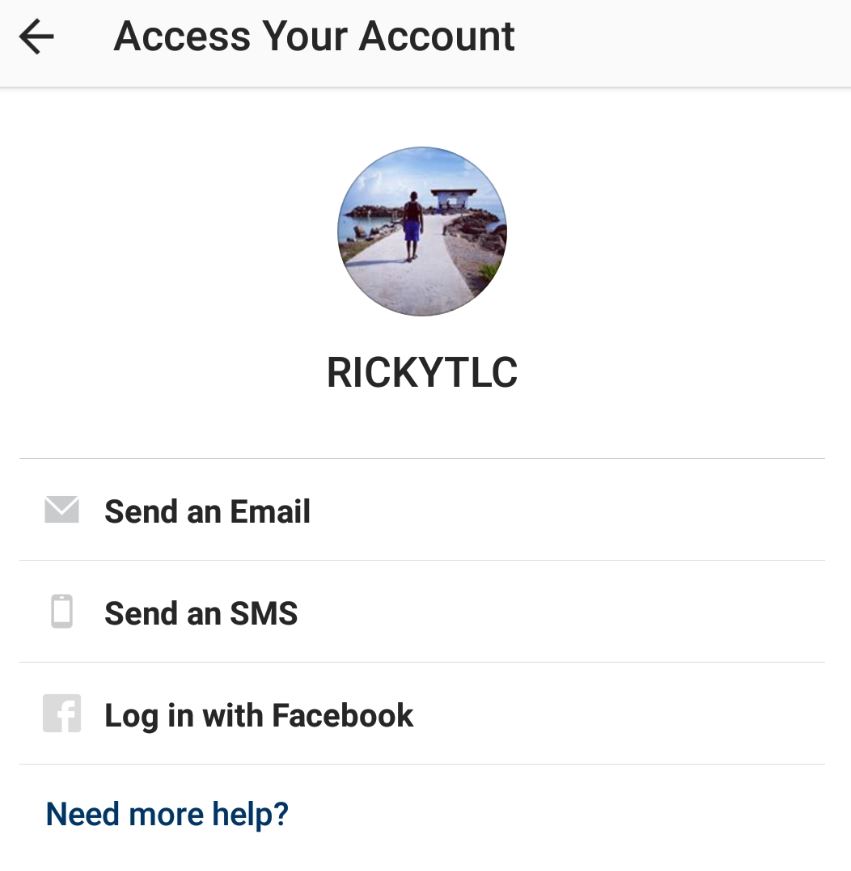 4.Next fill out the Request Form as seen below by entering your email,Select your type of account from the options,then choose whether you were:hacked, forgot your email or you can't log into the email on your account or other reason.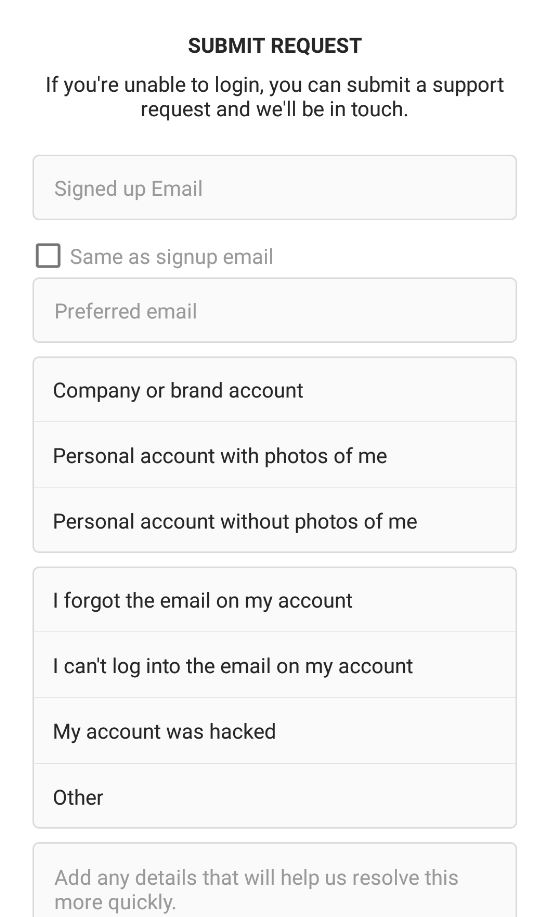 Also type in the text box a message to the person who will deal with your case and try to sound Human and polite and include any important information that will help your case and to prove you are the owner of the account.When finished submit request.
5.Instagram will contact you by email after some time which will vary depending on the number of request they have. Click on the link in the email which should be the first main link you see. From here its pretty straight forward.
Important things to Do:
1.After regaining access to your account update incorrect information such as wrong phone number, email or information that might have changed as you might need them later if this were to happen again.
2.Go into Instagram setting and link Facebook and your Instagram account as in the future once you are logged into Facebook on your phone you can log back into Instagram easily seeing they are linked without needing to enter a password.
3.Activate two Factor Authentication if your account was compromised in the past to boost security or as an added layer of security.
Final Thoughts:
I do hope you guys found this article useful as it should be able to fix your problem easily so that you can regain access to your Instagram account under various circumstances. If you have any questions please ask them below in the comments and do share this article with some friends and as always do check out more of our articles and share this one.