Did you forget both your Instagram Password and Email? well it happens to the best of us especially when most of the instructions that show you how to recover your account ask that you use your email in the recovery process. But did you know you can still recover your Instagram account even if you forgot your Email and Password? In fact it will still work if you even don't have Facebook connected or your phone number has changed or you just remember the User Name only.
Join me if you Forgot my Instagram Password and Email as I show you how to recover your account in the most convenient way possible with the tools provide by Instagram.
Methods Instagram Provides to Recover your account:
Instagram provides a variety of methods which it places at its users hands to recover your precious account should you lose access and trust me they don't want you to lose access. The methods for recovery involve.
1.Use Your Email for recovery.
2.Use Phone Number on Account for recovery (Text/SMS).
3.Use Facebook to login Into Account.
4.Use Facebook to reset Password on Instagram Account.
5.User name to find account and even a contact option should you have a serious issue such as your account is compromised and so on.
What are my options?
You have several options as will be shown below and you can try recovery by Facebook, Phone Number or Contacting Insta should the issue be more severe in case you forgot your Password or Email.
Forgot my Instagram Password and Email here is what you do:
1.From the Instagram App login screen. Click on Get help signing in.
2.Type in your Username, email, Phone number associated with your Instagram account and hit next.
3.From here you will some main options to recover your account.
a.Use Send an SMS and you will be sent a Text with a reset link to your Phone number associated with your account. Click on the link and set your new password.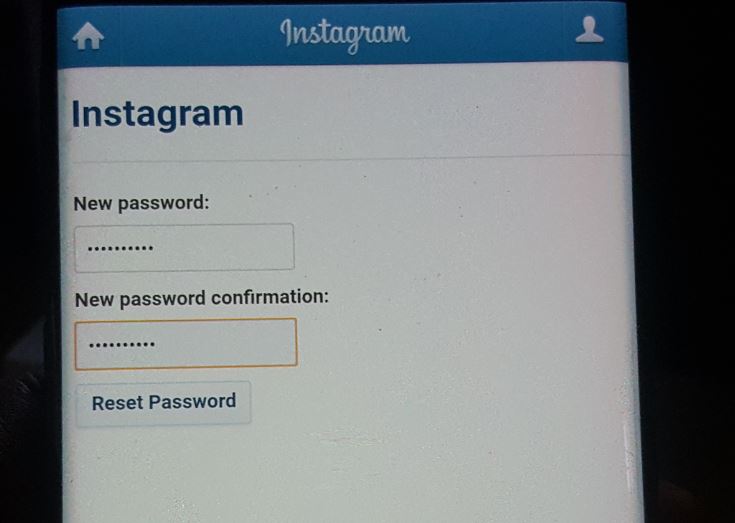 b.Login with Facebook will allow you to use your Facebook account which is associated with your Instagram to change the password. You will need to be logged into the Facebook app on your phone.
c.You can also try Email option unless you lost access to the email you used to sign up.
or
4.Go back to the main Screen of the Instagram App and click on the option that says :Log in with Facebook. Your account will unlock without you even knowing the password. You can always use the options above to change the password later but when you use Facebook your account will not ask for a password for logging in.
or
5.If all else fails and you have exhausted all options it may be time you contacted Instagram and relate your issue for help such as cases where your account has been taken over. To do this: From the main screen click on Get help signing in, enter user name and click on need more help. Fill out the form and send it. They will be in touch simply do as they say and if all is well you will get back your account.
Video Tutorial:
Don't you just love videos that show you exactly what to do? well below the video shows you exactly what to do step by step so go ahead and watch.
Final Thoughts
What more can I say about this issue than what has been written here. This should be able to fix most users issues as it relates to Forgot my Instagram Password and Email and how to regain access to your account. You know the drill: go ahead and comment, share and also check out more content here on the website.