Do you keep missing your important notifications, alarms and calls? well there is a new cool feature built into the Galaxy S8,S8 Plus, Note 8 and other similar devices that allows the camera flash and Screen to light up and flash when you revive a notification which will make it next to impossible to miss when you have a notice. This is pretty cool if you are always missing important stuff as you did not hear your phone and keep seeing notices until it's too late.
What is Flash Notification?
When Flash Notification is enabled the phone will Flash the camera light or the screen when you receive notifications or when alarms sound.The screen will flash in various lights patterns.
How to Enable Flash Notifications Galaxy S8?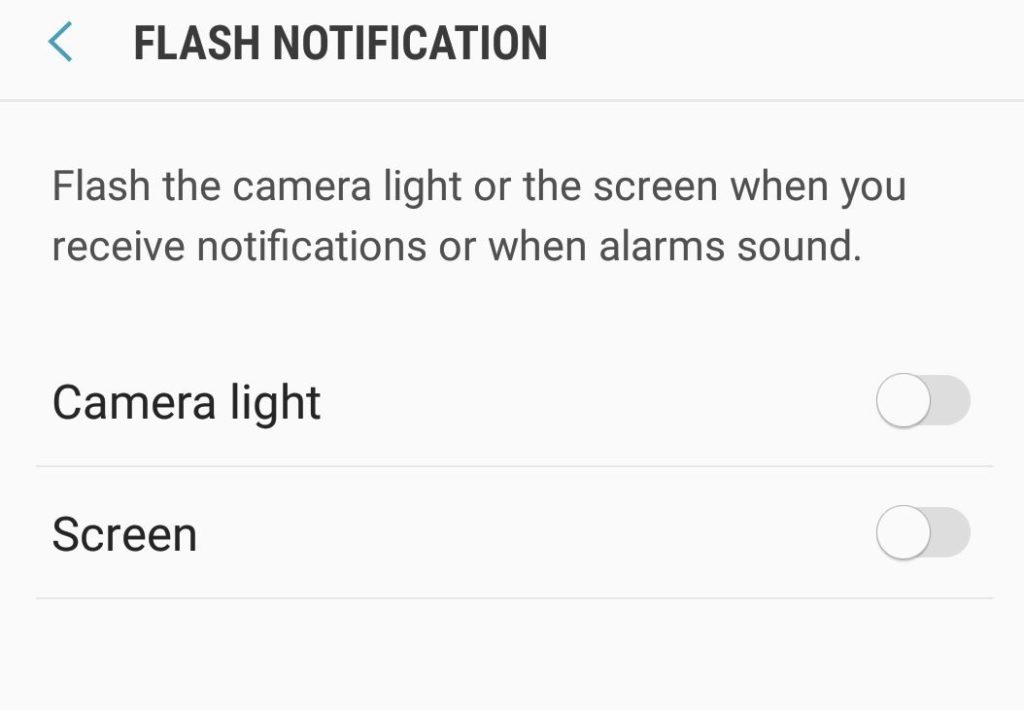 In order to enable Flash Notifications:
1.Go to settings.
2.Then go to Accessibility.
3.Next Hearing and finally Flash Notifications.
4.Next enable or toggle on both or one of the options for Camera light and screen.
Now when you receive a notifications,alarm and so on the camera flash and screen will light up indicating you have a notification.
Warning!
Do note that because the screen will flash along with your camera LED this can drain the battery or use it faster than normal so do bear that in mind as you enable this feature on your device. You can also try the feature out and see if it works well with your daily usage.
Final Thoughts
I do hope this was useful for you as it was for me on How to Enable Flash Notifications Galaxy S8. Please share your thoughts in the comments and also share this article on social media with a friend. I would really appreciate it if you could also check out a few more of our articles.