Today I would like to look at the problem of delayed notifications from Apps Galaxy S8 or S8 Plus devices or the issue where you are Not reviving Notifications on time on these devices. I first encountered this problem on my Galaxy S8, at first notifications where fine but after doing a reset I found that my Notifications would not pop up as they were available in the notification tray. They would appear fine if I launched the app, but nothing as they become available notified me even when there were notifications.
This is real bad from a personal standpoint as you may end up missing an important message or notice on Apps such as: Facebook,Instagram,Whatsapp,Snapchat or so on.
How to Fix delayed notifications from Apps Galaxy S8 or S8 Plus?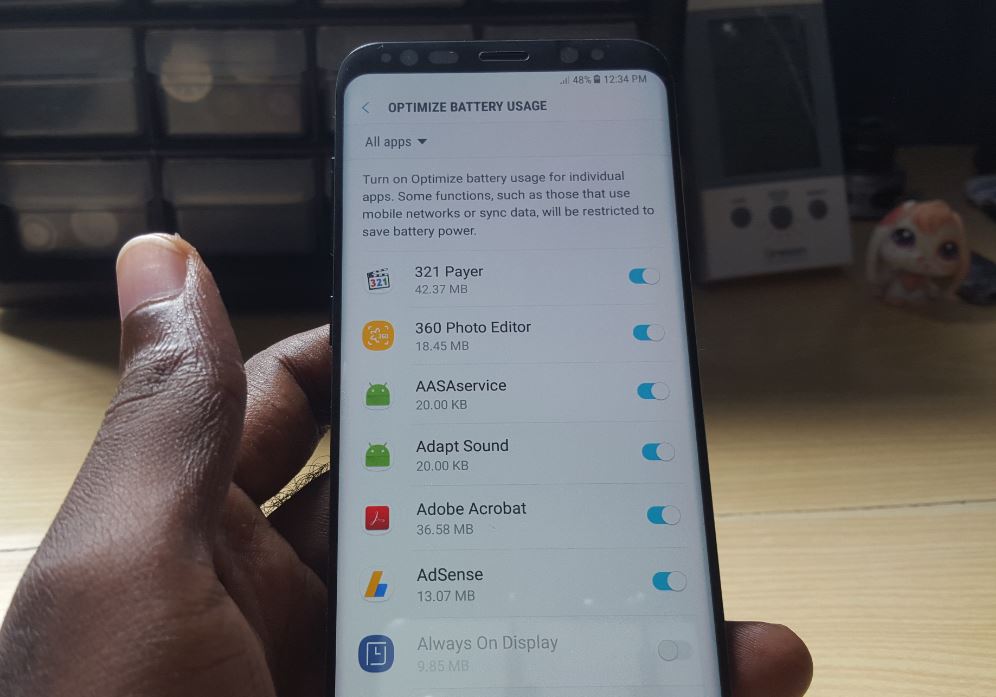 To fix this problem:
1.Go to settings.
2.Select Apps and in the upper right of the screen tap on the three dots.
3.From the menu select: Special Access.Next select: Optimize battery usage.
4.Tap the drop down for: Apps not optimized. Next go ahead and choose: All Apps.
5.Find the App such as Facebook and the optimization feature will be on(Toggle shows Blue), toggle it off (Toggle turns Grey). Also do this for other apps you have been experiencing issues with.
You will now notice from here on that as soon as a message is sent and you are on the internet you will revive a notification.
Why did this Fix my device?
The Galaxy S8 and S8 Plus has an aggressive battery management system and by default they will stop apps from running in the background including key apps that you need notification from. When the optimization is on it will stop the apps from running in the background and prevent you from receiving notifications unless you launch the app manually. So what we did was basically turn off the feature for select apps we want ruining in the background.
Final Thoughts:
I do hope you fixed your problem with delayed notifications from Apps Galaxy S8 or S8 Plus. It's a really tricky problem to solve but once you understand whats happening the problem can be solved easily. Please share this article and leave a comment or two below as it would be greatly appreciated my friend.