In today's article I will be showing you how to change storage location to Internal Memory or SD card on Galaxy S8, S8 Plus, Note 8 and other Android devices. This is great for cases where your phones storage is running out and you can either change the storage location of the app to SD card or Internal memory.
Why do this?
This is great in cases where you are running out of space to save on storage on your device. For example if your phones internal storage is getting full you can move an app to the SD card and so on.
How to Change Storage Location To Internal Memory or SD Card?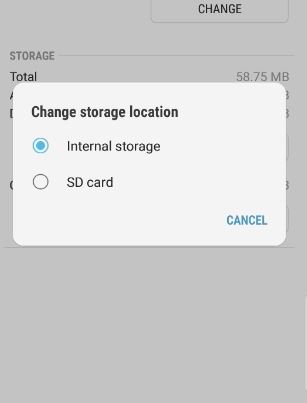 1.Go to settings.
2.Then go to Apps.
3.Find the app that you want to change the storage location for and select it.
4.Next Go to Storage and select Change. Now choose between Internal Storage and SD Card, the one that highlighted is the current storage location and once you tap on and option you will get the option to move the App.
5.Once you select move simply wait for the process to complete and that's it.
Video Demonstration:
Watch the video below to see what to do
Important
The larger the App the longer it will take to move. Smaller apps will take less time and be transferred quickly.
How to know where your app is Stored?
Under settings, Apps, Storage you will notice a line that says: Storage used: Which indicates where the app is currently stored.
Final Thoughts
I do hope you enjoyed this article on How to Change Storage Location To Internal Memory or SD Card on Galaxy S8 or other Android device. Please share this post and leave a comment below. Also please take the time to check out some other articles.