So if you are like me and many others you may have run into the problem where you have Instagram installed and there is a new update. When you try to update the app you get the error can't update app. If this sounds like the problem you might be facing then you can find the Instagram update problem Fix here.
The error:
The error reads: Can't update App Instagram can't be updated. Try again and if the problem continues get help troubleshooting (error code: 924).
Also note that the error code might change and happens each time you try to update the app in the Google Play Store.
How to Fix the Issue?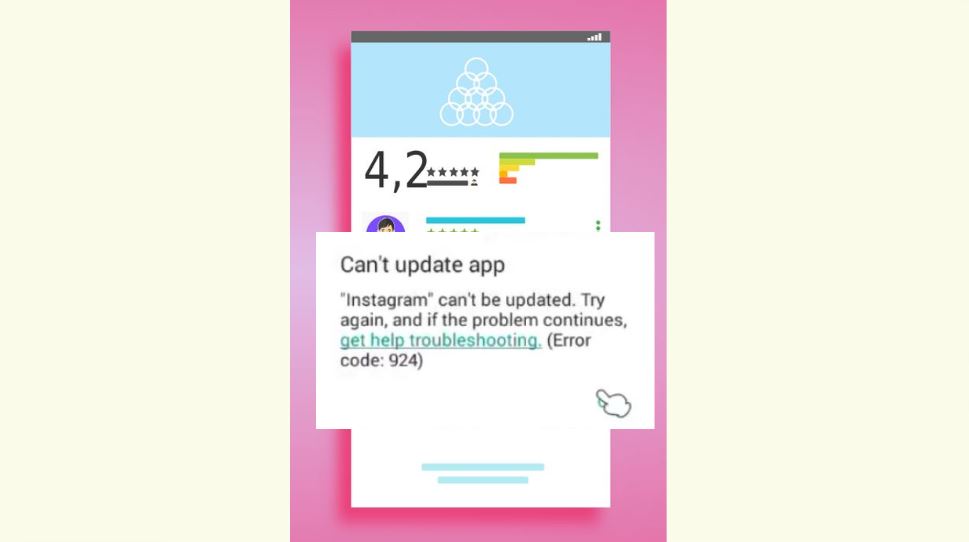 1.Go to settings, Apps and look for the Instagram app and go ahead and uninstall it.
2.Next reinstall the app again in full on Google play and it should install with the full update. It should open fine from now on.
3.If that still did not work and you are installing all your apps to a MicroSD card then install these apps to the phones internal storage and the app should update or install. If the app is already installed simply go to settings, apps and find Instagram and use the move to phone option to get the app back on the phone from the SD card and update.
4.Also make sure your Google Play Store and phone is up to date.
5.You can also clear the cache of Instagram and Google Play or the entire cache partition and then try updating Instagram again.
Final Thoughts
I do hope you enjoyed this Instagram update problem Fix and that your problem is fixed. Please guys as always I would appreciate it if you could please take the time to leave a comment below and share this article. It would also be great if you could check out even more of our articles we have plenty as seen below.