It's a great day because you can ow download Fortnite on Android. So follow me as I show you in this tutorial How to Install Fortnite on Android or Samsung Phones step by step. Do also note that at the time of writing this article only Samsung Phones are allowed early access and other Android phones will be granted access in the coming days. It's also appears that the app will not be available in the Google Play store or Galaxy App store as you may expect.
If you want the app you will have to download the file from the Epic Games website directly. Its a few extra steps but considering the popularity of Fortnite it should be no issue.
How to Install Fortnite on Android or Samsung Phones?
In order to Install Fortnite on your Android Phone:
1.Go ahead and launch your Browser on your phone.
2.Go to Google and search for : download Samsung Fortnite
3.Once the results come up scroll down the page to about the center of the results and look for result that says: Epic Games Fortnite and click it.  (Or) you could try this link here.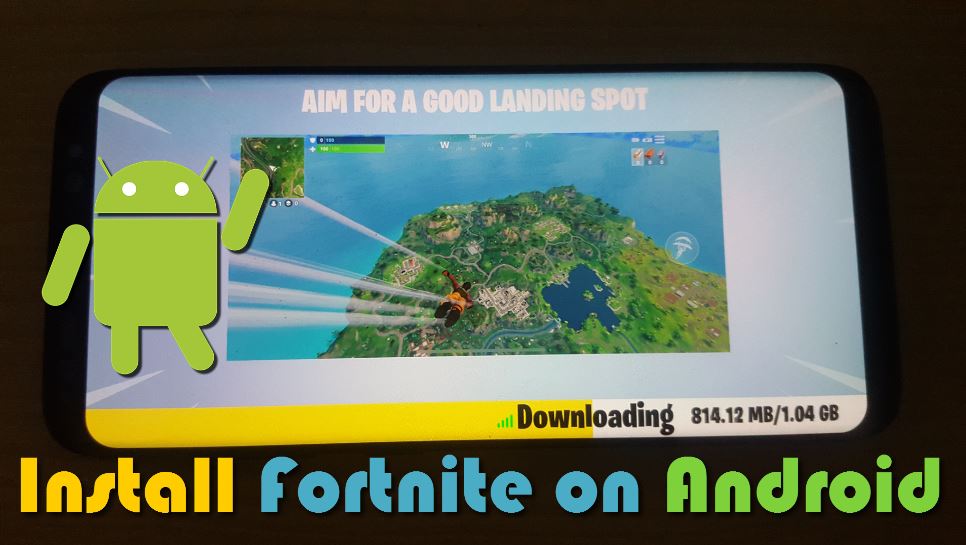 4. On the first page click on the Android logo in Blue and on the next page where is says to download the Fortnite Installer go ahead and select the Samsung Option in Yellow. Next download the Installer and then Install it. After installing go ahead and open and Install the Game and grant the app any permissions it asks for.
5.Launch the Game from the Fortnite Icon on your device and you will need to download finally a 1 GB Plus file, create your account and that's it after logging in you will be able to Play Fortnite on your Android device easily.
Video Demonstration
See the video below on exactly what to do.
Final Thoughts
So that's it for How to Install Fortnite on Android, its great that it's finally here for Android although Samsung Phone users have been given early access in no time you can expect that all Android users will be getting the game as well. Please do take the time to share this article and leave a comment below. It's always great when Android gets new Games that everyone was looking forward to.