Don't you just hate it when videos on Facebook play automatically. It's a sure-fire way to eat through your data and annoy you as every video you pass in your feed starts to play. We did one such tutorial in the past on how to stop this but since Facebook's major update things have changed and the old method no longer works. So join me as I show you how to Stop Facebook Video Autoplay Android.
Why disable the Feature?
It can be annoying when every video in your feed tries to play when you scroll past, this is worse considering that Facebook is now big on video content. So you may want videos only to play when you click on play. Also some users may end up wondering why videos autoplay without sound or with sound which we will also show you how to correct.
Stop Facebook Video Autoplay Android
To stop videos from Autoplay on Android Facebook
1.Launch Facebook.
2.Click the three horizontal lines in the upper right.
3.Now tap on settings and Privacy and select Settings.
4.Scroll all the way down and click: Media and contacts.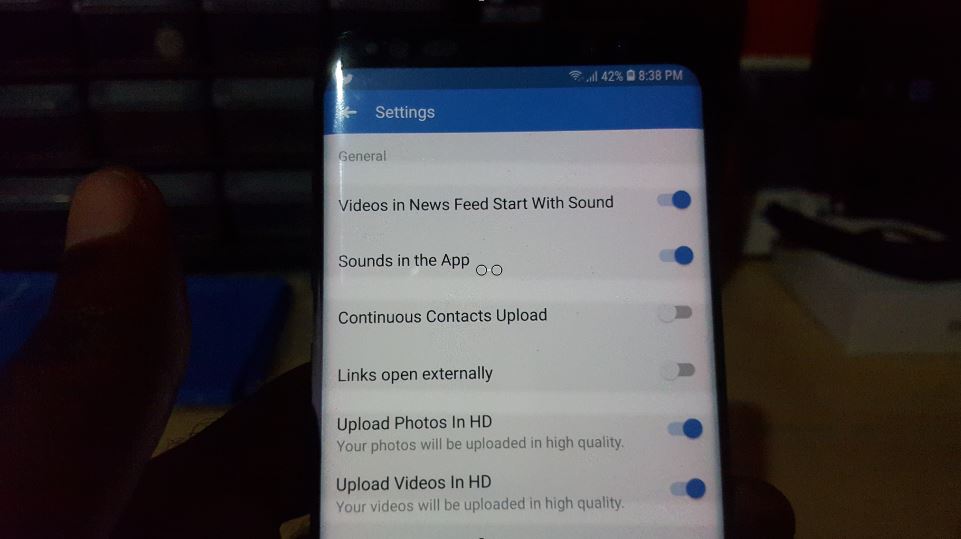 5.Finally go ahead and look for Autoplay and set it to :Never Autoplay videos. Alternatively if you like you can set it to only Autoplay on WiFi only and so on.
Enable/Disable Videos in Facebook Feed Starting with or without sound:
Additionally you can also turn off: Videos in news Feed start with Sound . When this feature is on it can disturb others or frighten you each time a video autoplays with sound. Also if you have the issues were video are playing without sound and you have no clue why this feature is what is causing this.
Video Demonstration:
Watch the video below and see how its done in detail.
Final Thoughts
So that's it guys on How to Stop Facebook Video Autoplay Android, along with how videos in your Feed sometimes play with or without sound automatically as well. Please share, Comment and check out more article son the website right here.